Camping Essentials That You Must Have!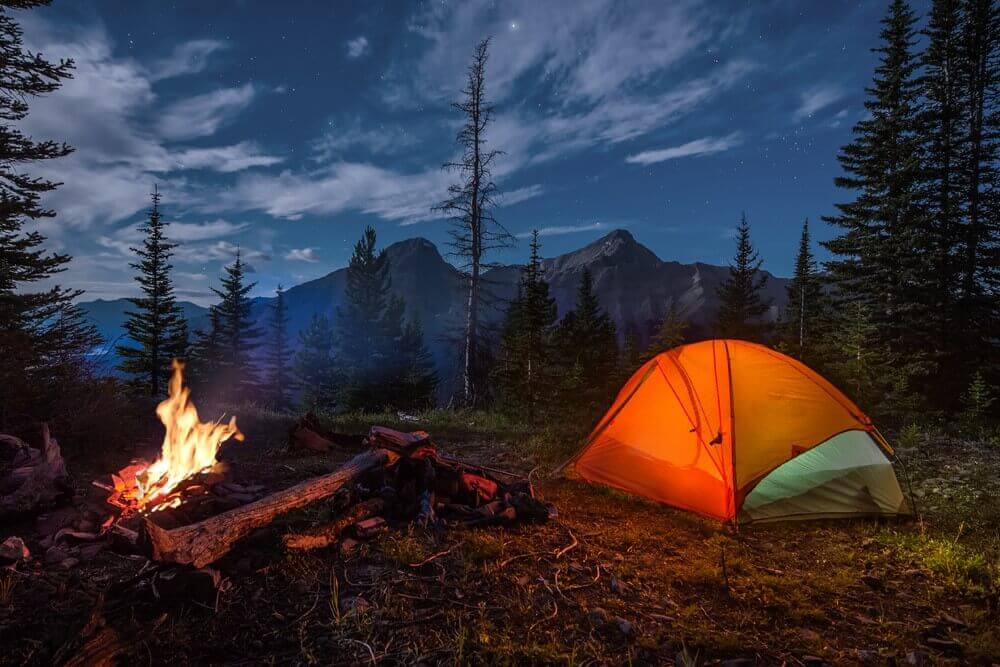 If you are an extrovert, you must surely have thought or made a couple of camping trips by now. Camping is an amazing adventure that brings its strength, weakness, needs, and desires to it. It means that you would like to bring different sets of items when you, along with your group of friends, are heading out for a camping trip. If you do not pick up the right kind of equipment, then trust me, you will not be able to enjoy your camping trip that much.
You are in the middle of the forest, and thus in order to survive; you need to have some essentials with you so that you can make a good memory of your camping trip and this, not a disaster. In this post, BrightCamping will tell you all about it, so continue reading.
Camping Essentials Required:
(1) Sleeping bag
It is a must have essential that will keep you warm when you are sleeping out. The sleeping bag will also cushion your body to a great extent. Many of the campers like to use the sleeping pad as well as they provide comfort equally.
Having that said, many of the campers will also be using a tent, but a habitual camper also prefers using an enclosed or bivvy-style bag which will protect in case of weather changes like rain or snowfall.
(2) Water bottle
When you are outdoor, you need to keep yourself hydrated in order to keep up the energy during camping. You can carry wide-mouthed plastic bottles, which are also called "Nalgene bottles" as the company of the same name produces them.
(3) Flash-light
When you are going to a camp, you need to have a flashlight. It is important to have a source of light by your side for safety reasons, keep animals away, and apart from that, it is also good for your sanity.
Try to select a small, lightweight flashlight with a strong battery that is easy to carry around. Many campers also like to carry headlamps; however, a flashlight is a better option as headlamps are a bit heavier.
(4) Multi-tool
A multi-tool is one of the most important things that a camper should carry with them. What is a multi-tool, you ask? It is a Swiss army knives for modern outdoor enthusiasts.
Multi-tools allow you to carry several different tools in one convenient and relatively light package. Even the simplest set of a multi-tool set consists of pliers, screwdrivers, scissors, and a knife blade, while the most elaborate model will consist of everything but the kitchen sink.
(5) Survival kit
A survival kit is the first thing that you should pack before going on a camping trip. As the name only suggests, a survival kit consists of all the important items needed for survival when you are outdoor.
Some campers prefer to purchase commercially assembled survival kits, while some of the other campers create their kits.
(6) Personal items
Apart from all the other things mentioned above, personal hygiene is also important and thus to remain fresh and active during the camping trip:
Toilet paper
Sunscreen
Lip balm
Bug spray
Mosquito replant
Hand sanitizer
First aid kit
Conclusion:
So, these are some of the camping essentials that you should buy from the brightcamping website. So, what are you waiting for? Buy all the essentials for a great camping trip from the website and have a fun and adventurous camping trip.
What do you think of this article? Please share your thoughts with us in the comment section below. Good Luck!