8 Unique Vacation Ideas for the True Traveler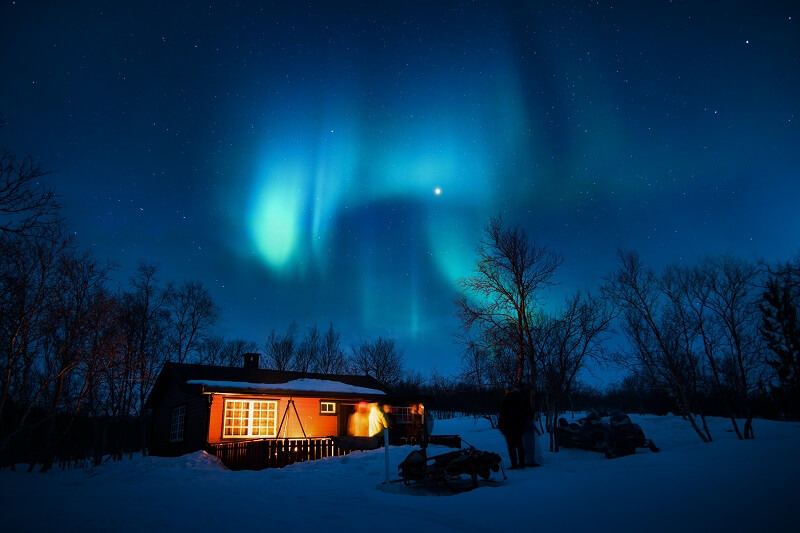 Are you an avid traveler who is interested in having experiences that are out of the ordinary and that go beyond typical vacation spots? If that is the case, you have arrived at the perfect destination!
This piece will discuss eight distinct vacation ideas that will pique your interest in exploring new places and cultures.
These travel experiences are designed with the true explorer in mind, offering everything from secluded and unexplored locales to exhilarating activities and in-depth cultural immersions. So fasten your seatbelts, get your baggage in order, and get ready to go on the trip of a lifetime worldwide!
Travel To New Zealand And Experience The Magic Of The Glowworm Caves
Get ready to have your mind blown by the enchantment of the glowworm tunnels in New Zealand. These underground marvels may be found in Waitomo, and they are brought to life by the hundreds of bioluminescent glowworms that brighten the area, resulting in an otherworldly and charming ambiance.
Get on a boat and cruise over the pitch-black waters as you look up at the sky-like blue lights twinkling above you, giving the illusion of stars. You will never forget this once-in-a-lifetime trip, leaving you in awe of nature's astounding beauty.
Travel To Norway To Be Amazed By The Spectacular Northern Lights
Visit the Arctic Circle in Norway to take in the awe-inspiring spectacle of the Northern Lights. The Northern Lights, also known as the Aurora Borealis, is a spectacular light show that may be seen dancing across the night sky and painting it in vivid shades of green, purple, and pink.
You may observe this celestial event in places such as Troms and the Lofoten Islands, where you can also engage in activities such as dog sledding and ice fishing and revel in the allure of tiny coastal communities.
Travel To Jordan And Check Out Petra's "Lost City."
Discover the lost city of Petra, which is nestled in the steep highlands of Jordan, and feel yourself being transported back in time. Petra is a wonder of architectural genius and a UNESCO World Heritage Site.
The Nabataeans carved it into the rose-red rocks over 2,000 years ago. As you go through the winding Siq, you will be treated to a once-in-a-lifetime opportunity to see the magnificent Treasury materialize in front of your eyes. This experience will take you back to another time entirely.
Undertake A Pilgrimage To The Sacred City Of Varanasi In India
Visit Varanasi, one of the world's oldest living cities, for an encounter that will deepen your connection to your spiritual self. Due to its location beside the Ganges River, which Hindus revere as a sacred river, Varanasi is considered a holy city.
Attend the hypnotizing Ganga Aarti rites that take place at dusk. During these ceremonies, oil lamps are donated to the river, producing a stunning vision of devotion and light.
Explore the winding alleyways, go to the historic temples, and completely submerge yourself in the mystical atmosphere of this spiritual center.
Visit Wineries In Oregon
Are you a connoisseur of fine wines or just looking for a relaxing weekend getaway? There is no need to look further than the intriguing wineries in Oregon.
As a result of its luxuriant vineyards, superb wines, and picture-perfect vistas, Oregon has become a mecca for people who enjoy traveling as well as wine.
Going to Oregon wineries is an adventure that will treat you to a delicious concoction of tastes, vistas, and facts. Every excursion element is carefully crafted to fascinate guests and leave them refreshed, from the exhilaration of wine tasting to the calmness of vineyard vistas.
Whether you are a wine connoisseur pursuing unique vintages or a visitor looking for a peaceful vacation, your time touring Oregon's vineyards will surely be an experience you will never forget.
Charter A Boat And Explore The Galápagos Islands In Ecuador
The Galápagos Islands is an archipelago overflowing with different animals and natural beauty, so channel your inner Charles Darwin and set sail for these islands.
While navigating the unspoiled landscapes, you can encounter marine iguanas, blue-footed boobies, and giant tortoises.
Participate in snorkeling excursions with gregarious sea lions, observe lava formations, and immerse yourself in the extraordinary biodiversity that provided Charles Darwin with the impetus for developing his theory of evolution.
Take Some Time To Relax In Bora Bora, French Polynesia's Overwater Bungalows
Bora Bora is the pinnacle of tropical luxury and can be your first stop searching for paradise. You can stay in overwater bungalows placed over crystal clear turquoise waters; from there, you will get unobstructed views of the spectacular Mount Otemanu.
Spend your days on beaches with powdery white sand snorkeling, diving, or just resting and doing nothing.
Those searching for a picture-perfect getaway will find that Bora Bora provides the ideal combination of seclusion and excitement.
Visit The Landscapes Of Cappadocia In Turkey
Cappadocia, Turkey, is home to breathtaking scenery that looks like something out of a fantasy. Be astounded by the fantastic rock formations and prehistoric cave homes that combine to make this area a phenomenon that seems to come from another universe.
Take a flight in a hot air balloon at sunrise to get a bird's eye perspective of the ethereal environment below, and capture some magnificent vistas that will be ingrained in your memory for the rest of your life.
Conclusion
The following are eight unusual vacation ideas that provide a glimpse into the world of travel beyond the typical.
Every location has something unique to offer the intrepid visitor, whether breathtaking natural attractions, historical sites, or unique cultural encounters.
Embrace the spirit of adventure, discover new horizons, and make experiences that will last a lifetime that will be treasured for the rest of your life.
Consequently, gather your belongings and get ready to embark on the trip of a lifetime with these remarkable travel experiences.