5+ Top Places to Visit in Switzerland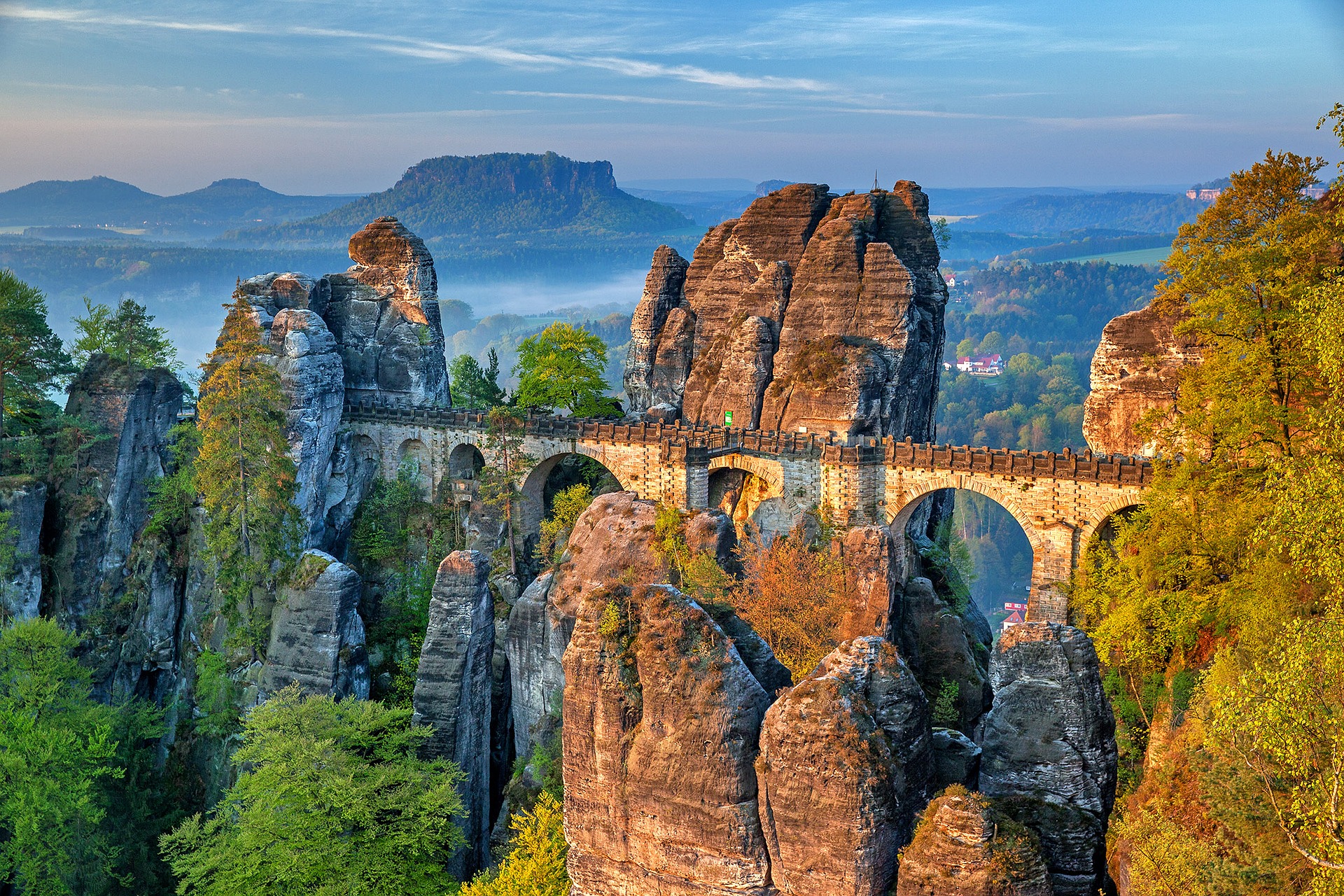 Switzerland is a beautiful landlocked & mountains in western, central and southern Europe. It is the home to numerous lakes, villages and high peaks of the Alps. The country is known for its hiking trails and ski resorts. Switzerland is the heart of Europe. It is a federal directional republic with 26 cantons. Tow-third of Switzerland is covers with forest. Mountains and lakes. Its capital city is Bern.
According to the world happiness report 2015, the swiss confederation is officially the happiest nation on Earth. Banking and finance are the key industries and swiss watches and chocolates are world renowned. Tourism is also one of the business of Switzerland.
Tourists love Switzerland's diverse landscapes & activities. As of 2016, tourism accounted for an estimated 2.6 % of Switzerland GDP down from 2.6 % in 2001. Here, the list of some unique places to visit in Switzerland.
List of Top Places to Visit in Switzerland in Winter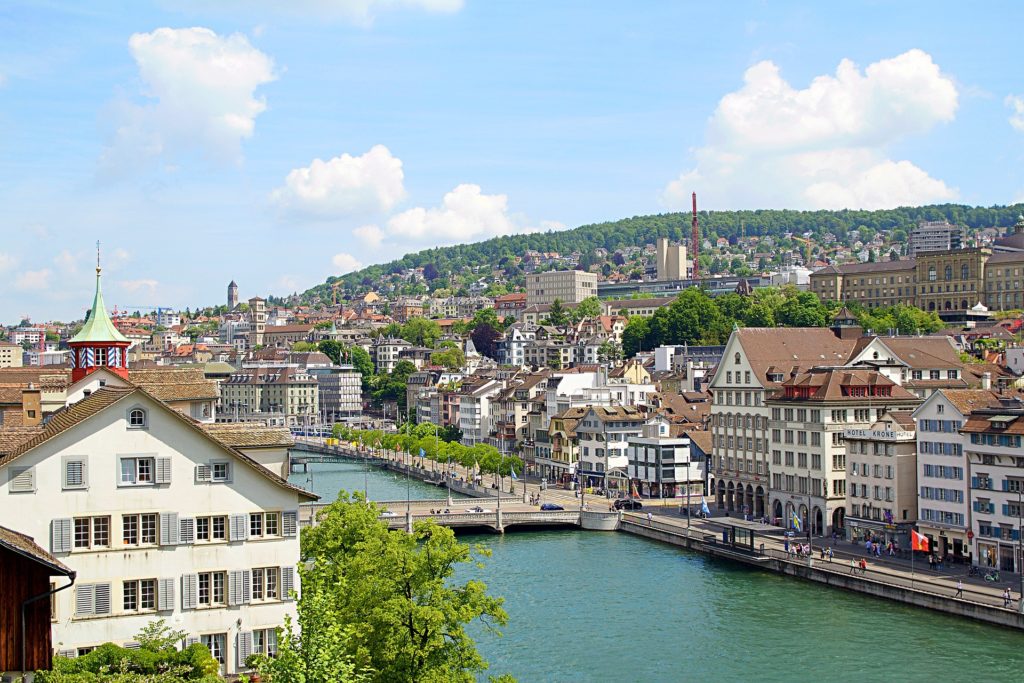 Zurich
Zurich is the global center for banking and finance and the largest town in the country. It is one of the top place to visit in Switzerland, it attracts tourists with its art galleries and bounty of museums. The city offers all the modern amenities of the cosmopolitan with nature beauty.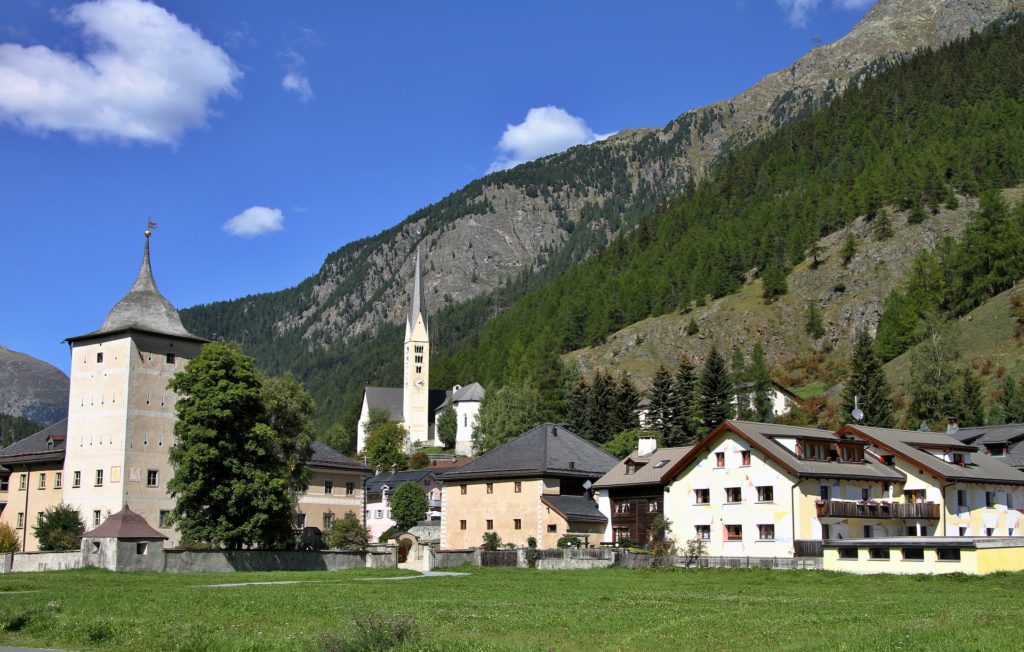 Swiss National Park, Zernez
Located in a western rhaetian Alps, in eastern Switzerland the Swiss national park is nature oriented. It covers 170 square kilometer with 80 kilometers of nature trials, hiking paths. It was founded in 1914.
In the interest of nature of nature conservation you are not allowed to leave hiking paths where you can see chamois, marmots, golden eagles and can't less other wild animals. Park is situated in the distant south eastern corner of Switzerland.
It is two and half hour away from Zurich. Along with 80 km of hiking trails dazzling wild flowers and extreme beauty in the place. The park offer many attractive sites like high mountains, deep valleys and a charming rivers that are the winding through the deep valleys. That's why Swiss National Park is top place to visit in Switzerland.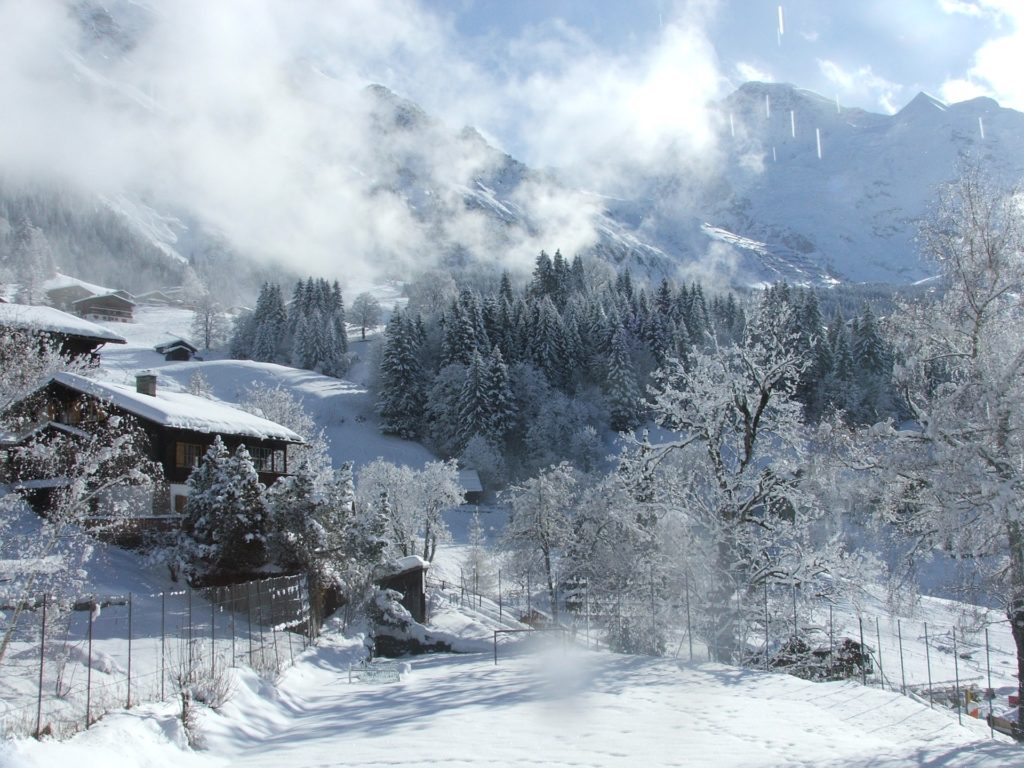 Jungfrau Region
Jungfrau is one of the main summits of the bernase Alps. It is the most beautiful region of Switzerland. It begins with inter laken, the largest town in the region.
The region stretches out to the Jungfrau mountain range in south, which is Unesco Wold Heritage. It has some villages with a lot of beautiful Alpine nature. People consider the Jungfrau region a must see in Switzerland.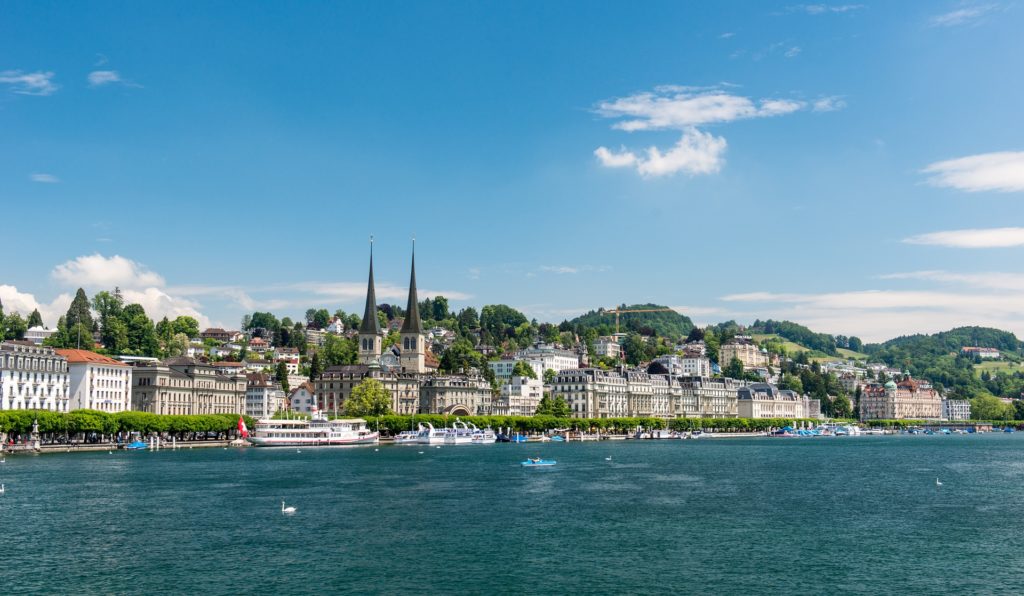 Lucerne
Lucerne an ancient town with strikingly modern sensibilities. It is also known as gate way of central Switzerland. The town is a destination for many travelers and individuals because of it attractions, its souvenir and watch shops, the beautiful lake side setting and the nearby excursion mountains of the rigi.
Medieval chapel bridge forms the center piece of lucerne's town's cape and considered to be one of the oldest covered wooden bridge in Europe.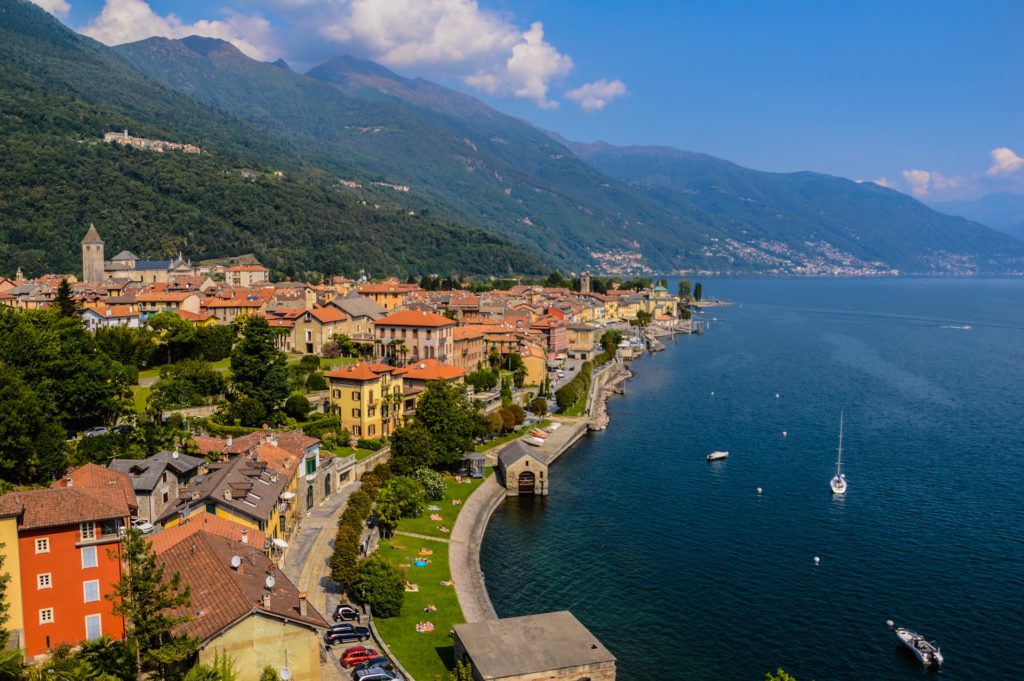 Lake Maggiore
Located in south side of the Alps Lake Maggiore or Lago Verbano is a largest lake in southern Switzerland and second large Lake of Italy. The lake and its shore line are divided between the Italian regions of Piedmont and Lombardy and the swiss canton of Ticino. Northern side of Lake Maggiore in Switzerland. Have some well-known holiday resorts in the Tessin.
The bots in Lake Maggiore can bring you not only to Ascona, Locarno and Brissago but also smaller places around the Lake as well as they also cross the border to serve the Italian side. That's why Lake Maggiore can be considered as a unique place to visit in Switzerland.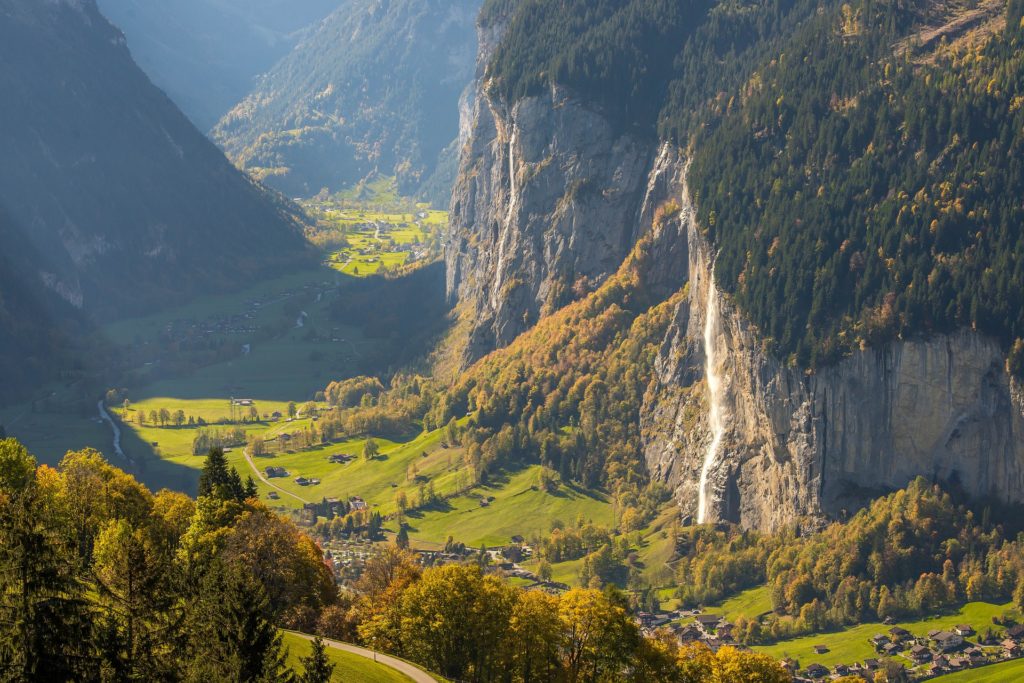 Lauterbrunnen (Bern Region)
Lauterbrunnen is situated in the Alps, between mountain peaks and gigantic rock. It is one of the biggest nature conservation area in Switzerland with its 72 water fall, valleys, mountain inss and colorful alpine. The name "Lauter Brunnen" itself suggest magnificence of the landscape (many fountains).
Wengen
Situated in bernese Oberland of central Switzerland, Wengen is a mountain village. Its known for belle epoque hotels and timer chalets. Wengen is a part of the Jungfrau region. Wengen has wild floral pastures, lush green country side views and the picturesque snow-drained Apline ranges make border to this beautiful village.
Thus, apart from all above mentioned places there are so many top places to visit in Switzerland. Switzerland is the place which melt your heart with its beauty. It is a paradise for true nature lover.
And Yup, apart from its natural beauty Switzerland is the fourth happiest nation as per the World Happiness Reports for 2017. There is no words to perfectly describe beauty of Switzerland.
You will have to be there, fill it through your heart, there isn't actually a word to tell people how it feel to be in Switzerland. Just visit Switzerland where life is beautiful.