Kendall Jenner : Style, Biography, Fashion and Make Up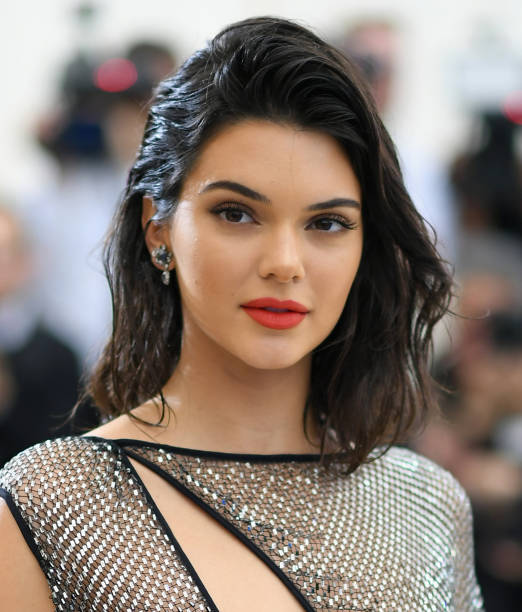 Kendall Jenner is an American model and television personality. Kendall Jenner is appearing in the E! Reality television show keeping up with Kardashian. Now she is a model in a movement dubbed "the instagirl era" by Vogue magazine or "Social Media Modeling" by Harper's Bazaar, where models are chosen for their Social media following and online presence.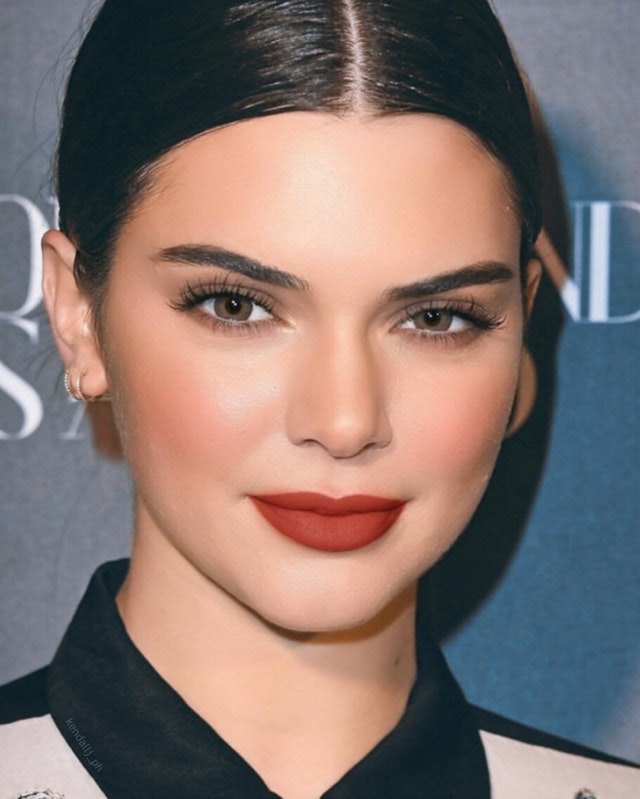 Kendall Jenner Biography
Full Name: Kendall Nicole Jenner
Born: November 3'1995, Los Angeles, California, U.S
Occupation: Fashion model & Television personality
Years active: 2007-present
Net Worth: $22 million (According to celebrity Net Worth)
Parents: Caitlyn Jenner, Kris Jenner
Relatives: Kylie Jenner (Sister), Kourtney Kardashian (Half-Sister), Kim Kardashian (Half-Sister), Khloe Kardashian (Half-Sister), Brandon Jenner (Half-Sister), Rob Kardashian (Half-Brother), Brody Jenner (Half-Brother)
After working in Photo-shoots and commercial print and campaigns, Jenner had breakout seasons in 2014 and 2015, walking the runways for high fashion designers during the Milan, New York and Paris fashion weeks. She acts as a brand ambassador for Estee Lauder's multimedia campaigns. She has also done multiple editorials and cover shoots for LOVE and various international Vogue editions. She is one of the top 15 most followed celebrities on Instagram as of April 2017. Kendall uses Instagram to her benefit for advertisement and promotion purpose.
Kendall Jenner Family :
Jenner was born in Lose Angeles California to television personality Kris Jenner and retired Olympic decathlete Champion Caitlyn Jenner. Jenner's middle name was a tribute to her mother's best friend Nicole Brown Simpson, who died just before Jenner was conceived Jenner has one young sister Kylie, and eight half-siblings. Jenner was raised with her maternal half-siblings in Calabasas, an upscale suburb west of Los Angeles .Before switching to homeschooling in order to pursue modeling. Jenner attended Sierra Canyon School. She graduated in 2014.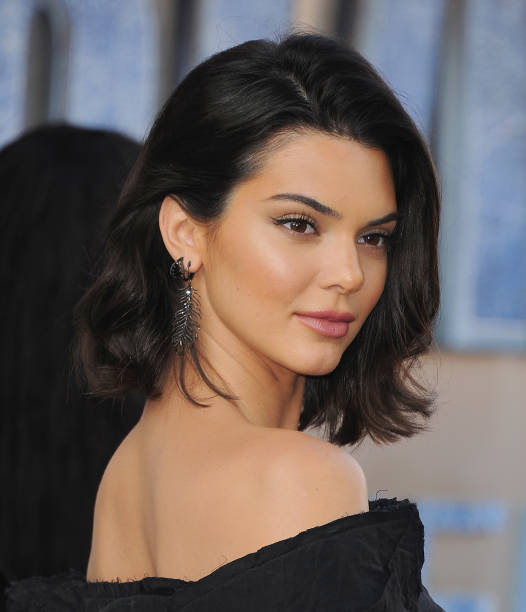 Kendall Jenner Modeling :
She first began modeling at the age of 14'by signing with Wilhelmina Models. Jenner's first modeling job was the Rocker Baber with Twist campaign for Forever 21 in December 2009 and January 2010.
Modeling Information
Height : 5ft 10.5 in (1.79m)
Eye color : Brown
Hair color : Brown
Agency : The Society, Management (New York), Elite model, Management (Paris, Milan, London)
She has modeled for the Sherri Hills dress line, which specialized in dresses for proms and pageants. She had made her debut at Sherri Hills Spring 2012 Fashion Show. Jenner had covers on American Cheerleader, Look, Raine, GenLux, Teen Prom, Lovecat and Flavor Magazine and booked Campaigns for White Sands Australia, Leah Madden and Agua Bendita by the end of the 2012.
Jenner partnered with Victoria's Secret Photographer Russell James and their work was published in Harpers Bazar Arabia, Kurv and Miss Vogue Australia. Her editorial with Adam Franzino led to Jenner being signed with Society Management in 2013. She walked for Wiles Deacon, Marc Jacobs, Chanel Givenchy, Diane Von, Fustenberg, Donna Karan and many more.
Jenner became an official Estee Lauder representative in November 2014. In 2015 Jenner walked for Victoria's Secret Fashion Show and took part in publicity Campaigns for Balmain X H&M.
Jenner and Cara Delevingne were recreated as wax figures for Madame Tussaud's London Fashion Week Experience in 2016. In 2017, Jenner's campaign La Perla caused some controversy. When she had to cancel a previously scheduled appearance as a Victoria's Secret model due to her new affiliation with La Perla.
On the forbs top-earning models list Kendall Jenner takes the top World's Highest-paid model.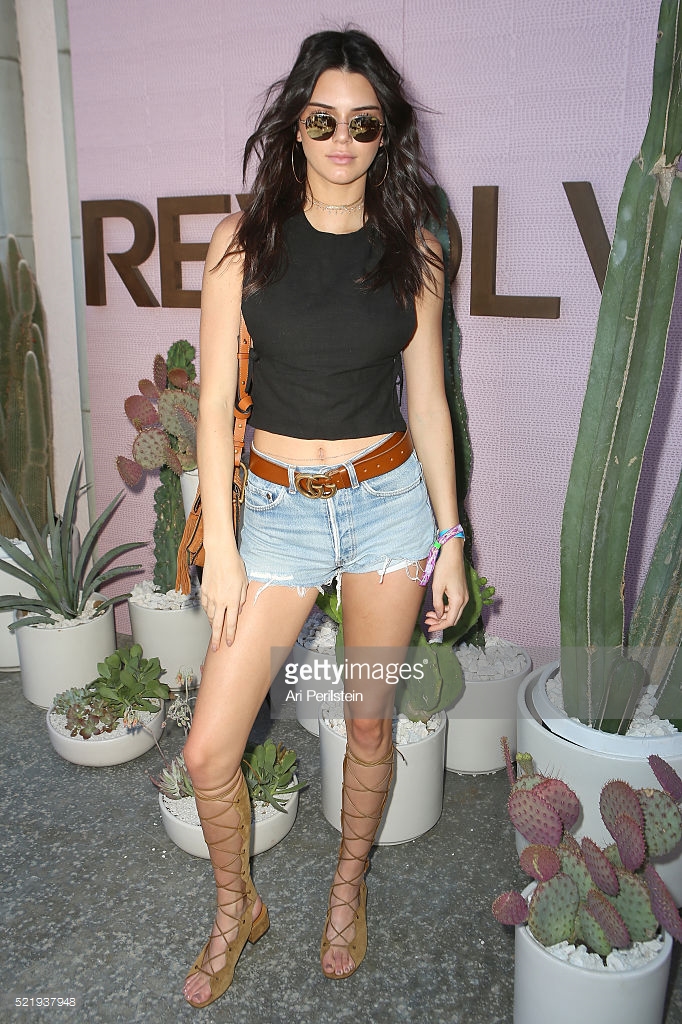 Other Business:
In 2011 Jenner created two signature lacquers, Nicole by OPI Kardashian Kolors nail polish line, for which the Jenner sisters earned a combine US$100,000 in endorsement profit.
In November 15, 2012, the Jenner sisters previewed The Kendall & Kylie collection with Pacsun, the collection launched in February 3, 2015, the Jenner sisters confirmed Kendall Kylie collaboration with Topshop, which they unveiled in November 2015 at the Chadstone shopping center in Melbourne, Australia.
The Jenner sister formed a partnership with Pascal Mouawad's Glamhouse to create the Metal Haven by Kendall & Kylie jewelry collection.
In February 2014, the Jenner sisters launched the shoe and handbag line.
In beginning of 2015, Jenner featured a series of commercial ads for various products. In September 2015, Jenner and Kardashian sister released paid subscription mobile app website.
In February 2016, Jenner and beauty blogger Irene Kim became guest editors for the Estee Edit, Accompanied by a signature Eye shadow Palette. In the same year Jenner began a career as a photographer, her first photographing and styling Kaia Gerber daughter of supermodel Cindy Crawford.
I hope you like this article on Kendall Jenner. Here some more interesting article like Gigi Hadid, Victoria Justice and much more that you can find on my blog.