8 Must Have Women Shoes Styles You Can Try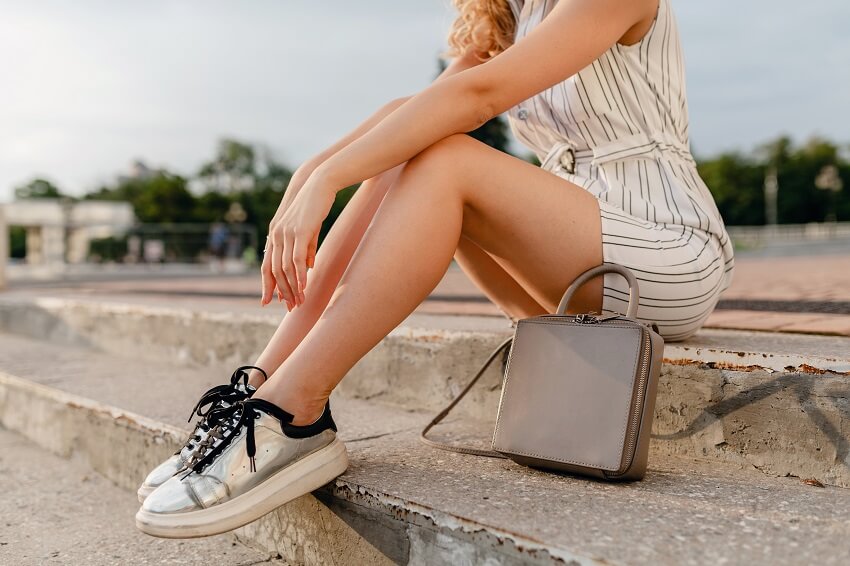 What are some must-have styles for shoe lovers? This is a question that many people ask themselves when they are looking to purchase new shoes. Unfortunately, there are so many different styles available, and it can be hard to know which ones will work best with your wardrobe. This blog post will go over the top five women shoes you must have if you're a shoe lover.
Let's take a look at them.
Types of Women Shoes
(1) Classic Black Pumps
Any female, regardless of age, needs a pair of classic black heels. They go with dresses, jeans, shorts, and just about everything else in your closet. They'll come in handy for a red carpet appearance, graduation, and a business party.
(2) Bold Animal-Print or Exotic-Skin Heels
Animal patterns, whether snake or cheetah, have established themselves as timeless fashion staples. It's no longer a craze, and you can wear animal prints at any time of year. A pair of vivid animal-print heels is indeed a necessity in women shoe collections. It will inject excitement into even the most basic of ensembles.
(3) Fancy Metallic Heels
For exceptional events that demand you to dress to the nines, you'll need fancy statement heels that turn attention and steal the show. The nice thing about these women shoes is that you can wear them with jeans to fancy them up. Use traditional gold or silver tones that are adaptable.
(4) Flat Leather Sandals
During the spring and summer, flat strappy sandals are a must. If you love going on vacations to tropical places or relaxing in the sun on the French Riviera, you surely want to have these sandals. They go well with denim, spring skirts, and shorts. Wear tan, taupe, or brown strappy sandals.
(5) Ballerina Flats
We have yet to encounter a woman who does not own even a single pair of ballerina flats. Ballet flats are the most favoured option when it comes to go-to women shoes. They're feminine and comfy, and they exude that too-cool-to-dress-up feel. Ballet flats are always in high demand in any lady's wardrobe, not just because they're comfortable but also because they match everything.
(6) Wedge Sandals
Wedges are the most incredible women sandals that don't even need any explanation. Day outfits, skirts, shorts, and maxi dresses all look amazing with wedge sandals. They're great for beach parties as heels dig into the sand, but wedges do not. And you can use wedge sandals in neutral hues with a variety of outfits.
(7) Tall Boots
Whether heeled or flat, tall boots are a must-have in every collection, particularly as the seasons change. You'll need a pair to keep your legs toasty, even if they're not as adaptable as ankle boots. Tall boots are also sultry, whether worn with trousers or mini dresses. Get them in traditional black or brown to ensure you get a lot of use out of them.
(8) Nude Heels
A girl's closest buddy is a pair of revealing heels. They lengthen your legs and go with almost everything in your wardrobe. You don't need the most costly pair; get high ones but comfy to stroll about in.
Conclusion
Be sure to have a large variety of styles and textures in the women shoe collection. Yes, they do need time to recover, but you want to be able to wear them as often as possible without wearing the same pair over and over again! We hope that you've understood what pair of shoes you need in your closet.