5 Tips for Buying an Engagement Ring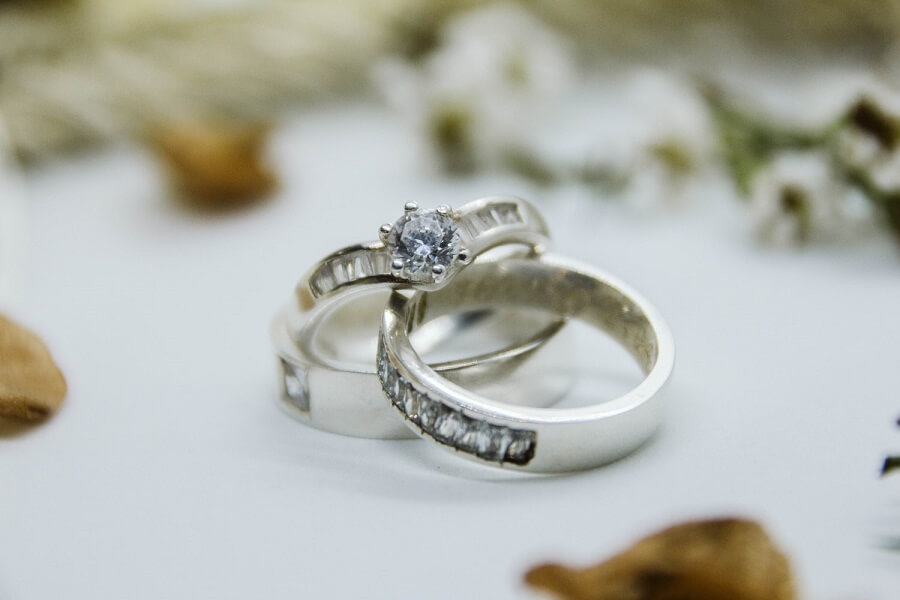 In this post, we are sharing some important tips for buying an engagement ring for your love. You know what they say, "It is easier to find love than the perfect engagement ring."
Well, if you are in the process of looking for one or have been trying to pick out the perfect one for your loved one, you pretty much know the feeling. Fretting here, fretting there, looking for those minute details, and yet, no ring.
Since you'd be going through a lot of rings and could visit tens of stores, you'd need all the help you can gather. Finding the perfect engagement ring makes the entire process of proposing even more romantic, doesn't it? And that is why, you should know of some tips that no-one really talks about, which could potentially make your engagement ring hunt easier.
Tips for Buying an Engagement Ring For Your Love
1. Think About Her Lifestyle
One of the biggest things that go unnoticed when people buy engagement rings, is the lifestyle of the person the ring is being bought for. Before you settle on the biggest rock out there or go with some flashy design that stands out, take a moment to think about what she would be doing once she starts wearing the engagement ring.
Consider the type of work she does, professionally, consider the household chores she'd most likely do, or if she is outdoorsy, as in often goes on hikes, plays sports, or goes swimming.
The engagement ring you chose would signify more than just the ring, its style, it would show.
2. The Dilemma of the Side Stones
Practically speaking, single stone engagement rings are outdated. Although depending on the cut and the type, the stone could look tremendously classy. But in today's world, a single diamond does not look too appealing.
So, if you are going for a beautiful engagement ring, make it a point to look at some options for the side stones. The side stones don't necessarily have to be colored or sparkly, they could be neutral as well. Some gemstones can even be used to accentuate the centerpiece of the ring.
3. The Art of Illusive Designing
Everybody wants the bigger diamond, right? Well, in some cases, you can simply be smart about it and save a few bucks while you're at it!
Budget is a big deal for everybody, and not everyone can find the money for a big rock. So, in that case, you can make use of the subtle art of illusive designs, which make your chosen rocks look bigger.
There are some ways through which the ring's diamonds can look bigger than they are, here are some ideas you can make use of:
Clusters: Making use of clusters of smaller diamonds or different types of gemstones would help you to get the maximum sparkle out of the diamonds. The clusters make the sparkle of the smaller diamonds, which gives the illusion of a bigger rock.
Fluted Designs: A slightly fluted design with white metal, right above the diamond's setting can help you create the illusion of bigger diamonds. White merges with the sparkles and creates a mirage.
Choosing a thin band: Making use of a thin band with the diamond will help you to create the perfect look. The diamond would look bigger and take the spotlight with a thin band.
Shapes: Some shapes are better for your diamonds to look bigger. Longer or oblong shapes make your diamonds look bigger than they actually are.
4. Pick the design that Matters
Engagement rings are a one-time affair, which is why you should think about the design and setting of the stone that you choose. For the choice, keep your counterpart's choices in mind. Sure, some rings might look exceptionally appealing to you. But before you choose to buy the ring, ask yourself if she'd like it.
For designs consider the types of rings she wears, try to get her opinion, and look for the designs that just scream of her. Go with designs that look good to her.
5. Know your Diamonds
It can never be stressed upon enough. Knowledge of diamonds is a must. The simple thing is, you should know what you're paying for!
Before you start looking at diamonds, you should take some time to study diamonds and the features of different kinds of diamonds. Make it a point to purchase the ring from a certified seller, and from a place that can certify the type of diamond. Also, check out celebrity fashion here.
With that being said, you should remember that the first and the most important tip is to set a budget for yourself and stick to it when you go out on the hunt for an engagement ring. Looking at the rings, you may feel compelled to spend more, but remember what she would like from you when you propose to her and stick to that.