Review of Lakme Absolute Pore Fix Toner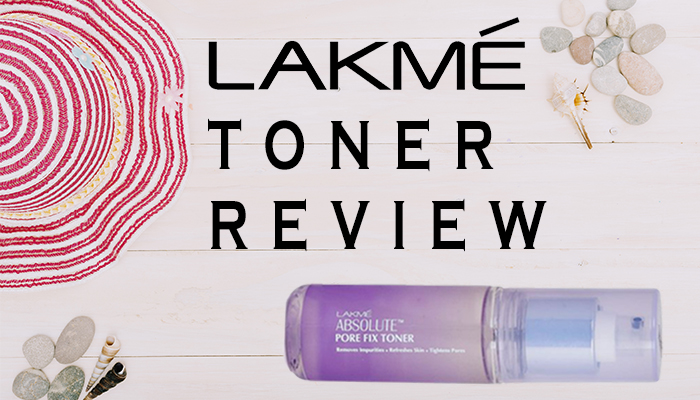 Hello Beauties…..!!! 😘
As we all know, we cannot skipping toner from our everyday beauty regime. I, also love use toner. So whenever I see a new toner, I pick it up. Now a days I am using Lakme Absolute Pore Fix Toner, which I have brought from Nykaa and here is my review on the same.
Lakme Absolute Pore Fix Toner Features and Benefits :
Gives a fresh look.
Alcohol free
Tightens Pores
Packaging
The Lakme Absolute Pore Fix Toner comes in a lavender translucent bottle with pump dispenser. The packaging of the product is travel friendly. The list of ingredients and necessary details mentioned on it.
Ingredients
Water
Glycerin
Polysorbate 20
Chlorphensin
Propylene glycol
Citric acid
PEG – 40hydrogenated castor oil
Chondrus
Crispus (carrageenan)
Phenoxyethanol
Sodium dehydroacetate
Perfume
Lavender extracts
Hamamelis verginiana (with hazel) leaf extract
Disodium ETA
Benzophenone
Glacial water
Tocopheryl acetate
My experience with Lakme Absolute Pore Fix Toner
Lakme Absolute Pore Fix Toner has typical cosmetic smell. So, some beauties may do not like it. But, the fragrance does not stay long, it fades away after a while. You can spray it on cotton ball or directly face. It feels clear, runny and soothing, when I used it.
It cleans amazingly even after using my face wash. It is non – sticky and doesn't form a layer on the skin like many other toners. You would feel an instant refresh after using it. I have been using once in a day before bed time and its hydrates my skin, leaves it clear.



But, I think as it claims it doesn't work that much on pores. I have large pores and I feel very little tightening effect around my nose. But it does not help me in minimizing pores.
So, if you are buying this for the purpose of the minimizing pores may it will not give you satisfactory results. Anyway it serves its purpose as an everyday toner so not much regret.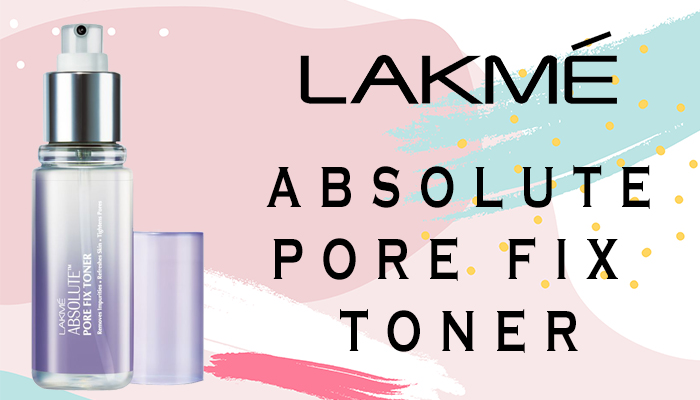 Pros
Travel – friendly packaging
Alcohol free
Non – sticky
Leaves skin clear
Refreshing effect
Little goes long
Does not form layer on skin
Cons
Expensive
Less quantity
Smell (some may like)
Rating = 3.5/5
Will I recommended?
As a toner its serves its purpose, it removes dirt from face. But, if you are looking for the pore fixing toner this one is not for you and little bit expensive for the quantity of the product. You may find some more toner which is not that much expensive. One thing I like most is it is non sticky and feel refreshing after using it. Yup, I recommended it for the purpose of clean and refreshing skin.
Where to buy?
You can buy it from Nykaa with some amazing discount.
That's all, I will be back with some more article, till that stay tuned, stay beautiful. 👄