How to Apply Concealer Step By Step : 8 Best Concealer Tips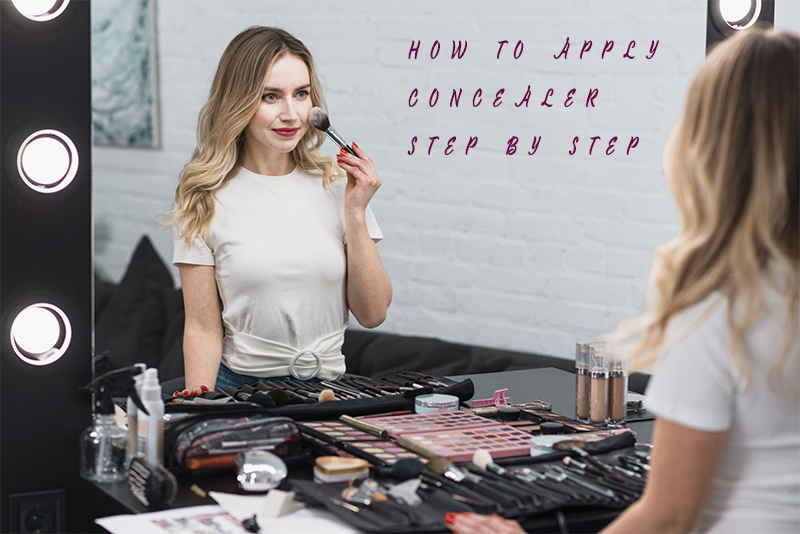 We often tend to underestimate the concealer. Concealer is a very important product in the makeup kit. We can cover our eye puffiness, acne, and any scar with the help of concealer. You need to dab a bit, and you are ready to go. Even if you are into very minimal makeup, concealer is a must keep product.
But there are many types of concealers available in the market which makes one confused, which one to buy. So, here we have done some research on best concealer drugstore should you choose and how to apply it. Check it out-
Tips of How To Apply Concealer Correctly on Your Face
Tip 1 : Choose Your Shade and Type

Concealer comes in various shades and type. You need to choose a perfect shade according to the use of concealer. Why do you want to apply concealer, is it to cover acne, under-eye dark circles or any scar? Accordingly you need to choose the shade.
If you wish to cover an area under the eye, use the concealer with Orange or Red tones to it.
To cover any dark spots or blemishes which are red in color, use the concealer with Green tone in it.
To cover the yellow tone in complexion, go for the Lavender concealer.
To get a true color match for concealer, test skin tone concealer on your face, not on your hands. And also make sure that you test your concealer without any makeup.
The concealer comes in various types- there are stick, potted creams, liquid, and pencils.
If you have large pores or oily skin, go for a liquid concealer. Cream and stick will make your pores look larger.
For acne, pencil concealer is the best as it is easy to apply.
Tip 2 : Prepare Your Skin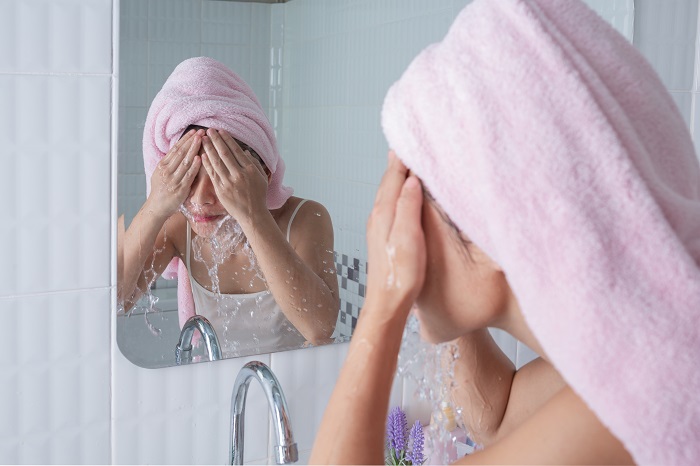 Time to prepare the skin, to apply concealer. Before you apply concealer, your face should be clean without any dirt.
Wash your face with face wash and cleanser
Apply the good moisturizer and primer
Now you can apply the concealer
Tip 3 : Cover Under Eye Circles

Use the concealer, which is two shades lighter than your skin tone as you need to cover the dark circles.
Apply the concealer in the shape of an upside-down triangle and then blend the concealer around edges.
Do not rub the concealer new your eye, the skin there is very sensitive and may get damaged soon. Just dab or pat to blend it properly.
Never apply concealer in a U shaped; it may look less natural.
If your eyes are deep-set, do not forget to apply the concealer inside of your nose.
Tip 4 : Apply Concealer To Acne and Spots

To cover up your acne and spots, apply concealer with the help of a brush. Applying it with a finger may lead to a breakout.
Do not apply tons of layers, spot the area, and let the whole face shine.
Tip 5 : Set Your Concealer

Once you have covered all the spots with the concealer, now is the time to set it with setting powder. Use a loose powder or compact powder to set the concealer.
Take the loose or compact powder on the brush and apply it on your face. Make sure you cover the eyes also.
You can put a little extra powder on the area you have applied concealer so that it does not get smudge.
Apply the powder on your face and give it a natural, matte finish look.
How to apply the rest of your Makeup
Tip 6 : Blush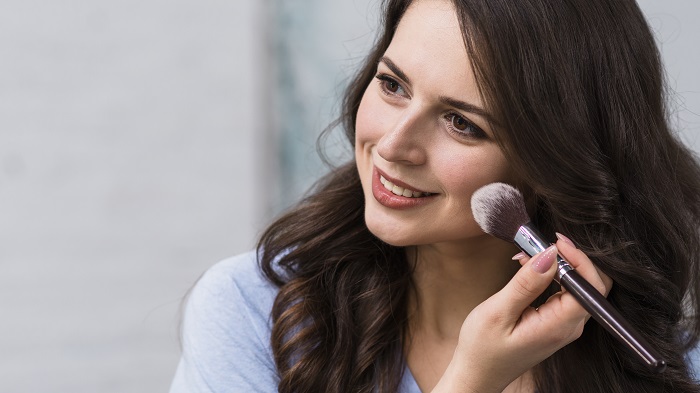 Once you are done with Concealer and Foundation, now is the time to apply Blush.
To apply blush, smile, and then apply the blush on the apples of your cheeks.
Tip 7 : Highlighter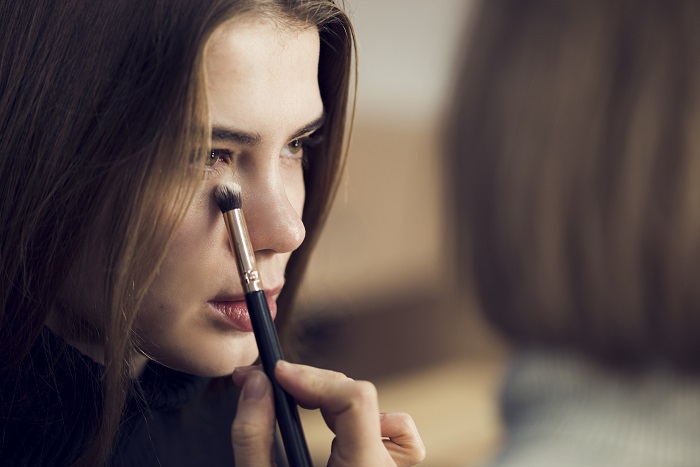 This will help in highlighting your cheekbone and nose. It gives an amazing look on the face. It helps in making your face pop and set off the entire makeup look.
Tip 8 : Eyebrows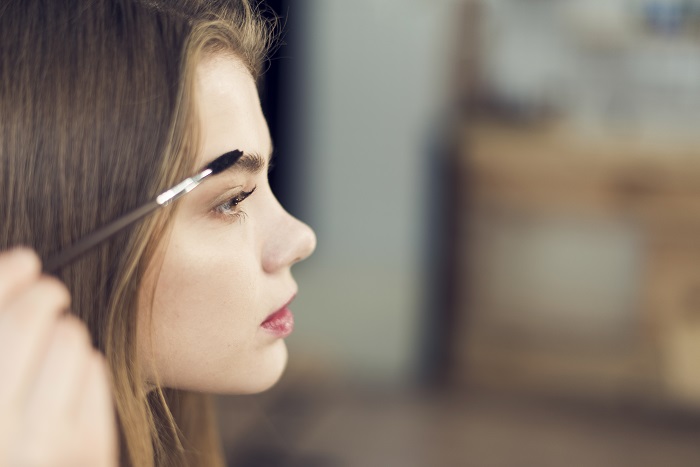 Later, fill in the eyebrow with an eyebrow pencil to create natural darkness and grab attention.
That's it, and you are all set to rock the party. Always chose concealer and foundation according to your skin tone. They are the base of the makeup. So, never compromise on the quality of concealer and foundation.
Mistakes to Avoid:
Always apply foundation first and then concealer, this will leave a very little area for the concealer.
Use a concealer brush to blend the product, avoid using your finger.
Always match the color tone wit your skin tone. Or it may end up looking bizarre.
Before applying eyeshadow, use your concealer to prime the eyelids first. It won't let the eyeshadow fade.
So, we have seen how concealer can be applied and how easy it makes our life. We can also use concealer as a foundation. These were some above hacks how to apply and use concealer. Do you guys have any personal hack of applying concealer?