Maybelline Clear Glow Bright Benefit (BB) Cream Review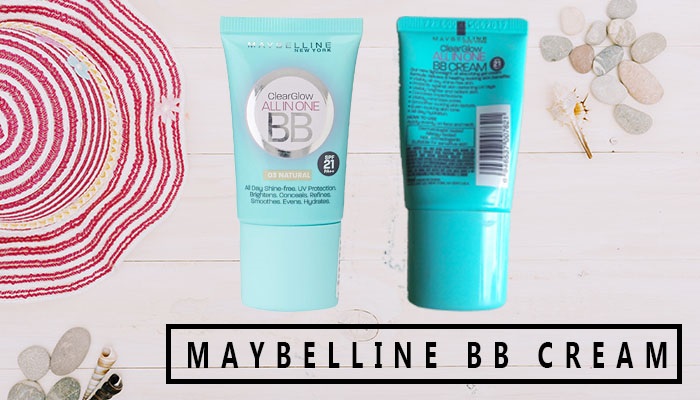 BB cream gives you suitable coverage and moisturization. It is also known as beauty balm or blemish balm. Some girls don't like much make up, for those BB cream is best option. If you have not much time to do makeup than bb cream can proves to be boon for you. Before some month I have brought Maybelline Clear Glow BB cream and now I am going to review it.
What Maybelline Claims?
Maybelline clear Glow BB Cream is known as a 'bright benefit' cream. Maybelline claims that the BB cream is enriched with micro minerals and is an 8-in-1 skin changer that performs eight important functions.
It brighten the skin and makes it glow, protects your skin and conceals blemishes and dark sports making it flawless and radiant.
Maybelline Clear Glow BB Cream Features and Benefit
An 8-in-1 micro minerals enriched BB cream.
Instantly brightens the skin and gives it natural glow.
It's SPF 21 PA ++ provide an optimal sun protection.
Dermatologically tested.
Visibly all day shine-free skin.
Conceals imperfections.
Visibly minimizes pores.
Smoother-looking skin texture.
Even-looking skin tone.
All day hydration.
Packaging
Maybelline Clear Glow BB Cream comes in a plastic tube. It holds 18ml of the product. It has screw cap and narrow nozzle, so there is no wastage. The packaging is travel friendly. The ingredients list, benefits and directions to use also mentioned on the packaging.
Ingredients
Ingredients are hard to read on packaging, but I try to mention here.
OCTYLDODECANOL, TALC
OCTYDODECYL, XYLOSIDE
AQUA/WATER ETHYLHEXYL
ACRYLATE/SODIUM
ACRYLOYLDIMETHYL TAURATE
PHENOXYETHANOL, SODIUM
PALMITATE, NIACINAMIDE, SILICA
COPOLYMER, ISOHEXADECANE
HYDROXYETHYL ACRYLATEL SODIUM
DIOXIDE, IRON OXIDES and CI77499
CI 77482, CI 77481
DIPOLYHYDROXYSTEARATE, SODIUM
DEHYDROACETATE, ASCORYL
BEBZYL ALCOHOL, LINALOOL
GLUCOSE, HYDROGENATED LECITHIN
CITRIC ACID, POLYSORBATE 80
CINNAMAL, BENZYL SALICYLATE
CAPRYLYL GLYCOL, DISOCIUM EDTA
POTASSIUM SORBATE
LIMONENE MAY CONTAIN TITANIUM
PERFUM/FRAGRANCE, HEXYL
COPOLYMER, PEG-30
My Experience with Maybelline Clear Glow Bright Benefit Cream
The BB cream has slight fruity fragrance, which is not so long lasting. It has SPF 21 so it protects my skin from harmful UV rays. It evens out my skin tone.
Though I have oily skin, I feel oil free up to 4 to 5 hours, means it's a shine-free. Vary small amount is needed for whole face. It also conceal imperfections to some extent and gives me smooth natural looking skin.
It instantly brighten up my skin, makes it sudden radiant. The coverage is light, so I think the cream cannot fully replace the foundation.
Shade
Maybelline Clear Glow Bright Benefit (BB) Cream comes in three shades-01 Nude, 02 Radiance, and 03 Natural Being the lightest. Mine is 02 Radiance which perfectly suits my yellowish fair skin tone.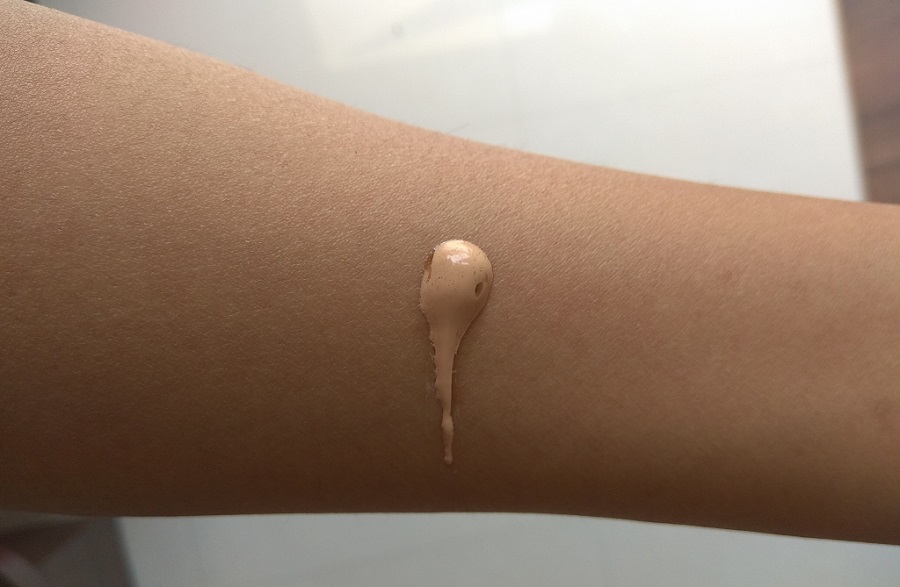 Texture
The texture has neither to runny nor thick, has good consistency.
Price
Maybelline BB Cream Price in India : 250 INR for 18ml.
I purchase it from Nykaa.com and got a huge discount.
Pros
Protect skin from harmful UV rays.
Instantly brighten face.
Matte finish.
Travel friendly packaging.
Shine-free at some extent.
Good coverage
Easily available.
Doesn't cause breakouts.
Reducing the appearance of the pore.
Cons
There is not any shade available for darker skin tone.
During summer not suitable for oily skin.
Quantity is small. (Price is little high for the 18ml tube)
How to Use?
Squeeze small amount of Maybelline Clear Glow Bright Benefit Cream on back of your hand.
Now use your finger and apply some dots on your cheeks, forehead, chin and nose.
Blend the cream by using a sponge, a brush or finger.
Then cover up any dark spot, visible blemishes with some more cream.
At last pet some cream at under eye area.
Do I Recommend?
I recommend it for normal to dry skin with fair skin tone. It proves to be best for the skin with less skin problems, as it doesn't give full coverage.
Have you ever used this Maybelline Clear Glow BB Cream? Then share your experience with us by commenting below.