Is Buying Quality Furniture Worth The Price?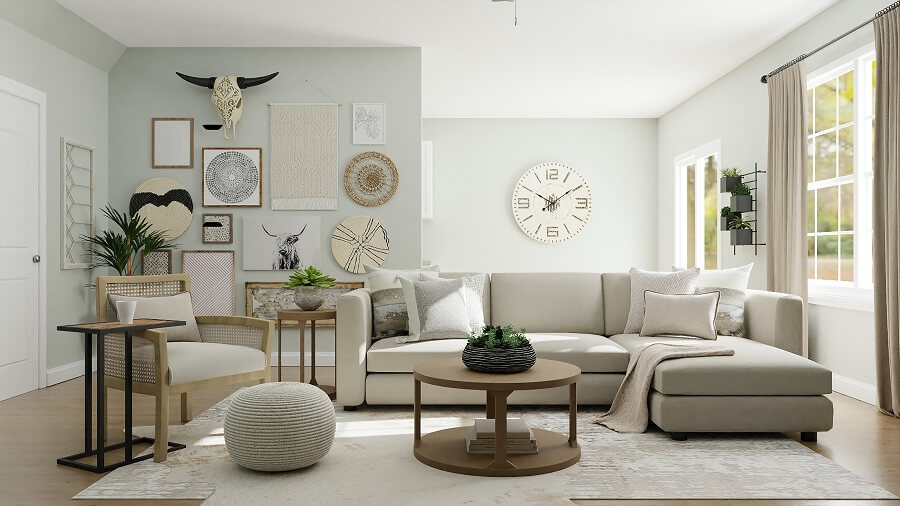 You want to find quality furniture that will last. You've spent hours looking for that perfect couch, armchair, or dining room table. But when you see the price tag on it, you just can't seem to justify spending $3,000 for a sofa when there are so many other options out there. Is buying quality furniture worth the price? The answer is yes! Quality furniture lasts longer than your average discount store-bought items and is much more comfortable too! Buying high-quality pieces also mean they will be difficult to damage in any way because of their superior materials and construction.
We all want to buy quality furniture and furnishings that will last a lifetime. Quality furniture is usually worth the price because it's built with high-quality materials, crafted by skilled artisans, and designed to last for decades. In this blog post, we'll explore how buying quality can save you money in the long run as well as some of the best ways to keep that furniture looking great for years to come!
Quality Always Looks Better In Your Home
It's hard to find high-quality furniture that doesn't cost an arm and a leg. But the truth is, cheap furniture can be less attractive. One of the reasons is because cheap furniture is made from low-quality materials, which means there will be maintenance issues in your home down the road if you don't select quality pieces, which will cost you more to replace in the long run than simply investing in better materials and fabrics.
Quality Means Comfort
Not only does low-quality furniture not last as long, but the comfort and satisfaction you get from it are unlikely to compare with a quality set. The pressure put on your cheaper pieces by normal use will wear them out quickly unless they're replaced often. Cheaply made furniture tends to have less padding, less structural integrity, and overall is not designed to stay comfortable in the long term. It is far better to invest in furniture that you actually feel comfortable using, for both your bank account and for your back.
Quality Turns Into An Investment In The Future
If you wouldn't think twice about spending a huge sum of money on electronics that will become outdated in the next few years, consider reprioritizing your home spending. A beautiful piece of furniture is not just an investment – it can also grow! This type both purchase won't depreciate or decrease over time. High-quality furniture can easily become heirloom furniture over the years if you invest in the proper care, cleaning, and maintenance.
Quality Requires Extra TLC
When you invest in quality furniture pieces, it is vital to care for and keep them clean according to the specific instructions provided by the seller or manufacturer of the furniture. Regular spot cleaning and vacuuming are recommended with the use of certain approved cleaners. But in the case of deep cleaning, we do not recommend DIY machines such as at-home steam cleaners. These machines often do more harm than good and can damage your furniture permanently. We recommend using a professional carpet cleaning service that offers upholstery cleaning. These specialists know what chemicals to use, and more importantly, have the equipment to extract all moisture from your fabrics to eliminate the risk of mold and damage.
Conclusion
There you go, everything you need to know to make an informed decision about buying high-quality furniture for your home, as well as some handy tips about how to properly clean and maintain your new furniture.