Neutrogena Pure Mild Facial Cleanser Review
If someone ask me which is the best facewash? Than I have a very long list. Because, I have tried so many face washes in search of best one and may my quest never end as I am searching for better and better. Anyway, today also I am going to share my experience with one of facial cleanser from my long list and yup, it is cleanser by well-known brand Neutrogena.
Neutrogena is my all-time favourite brand, as all its products suits my skin. I have an oily skin so I prefer to use Neutrogena oil free Acne wash. But in winter it dries out my skin at some extent, so I prefer to use Neutrogena Pure Mild Facial Cleanser and here I am going to review Neutrogena Pure Mild Facial Cleanser for Acne.
Neutrogena Pure Mild Facial Cleanser is a pure, clean-rising facial cleaner for clean and soft skin. Hypoallergenic formula is dermatologist proven to be mild and leaves no pore-clogging residue.
Neutrogena Mild Facial Cleanser Ingredients :
Glycerin, Triethanolamine, Oleic Acid
Sodium Chloride Fragrance, Disodium Cocomphodiacetate
Water, Coconut Acid, Sodium Hydroxide
Sodium Cocomphocetate, Citric Acid, Caprylyl glycol
Trisodium HEDTA, Phenoxyethanol, BHT, Hexylene Glycol
Sodium Trideath Sulfate, Cocamidopropyl Betain
CI 19140, CI 17200, CI 4290
How to Use?
Wet face and neck with lukewarm water work cleanser into a rich lather and gently massage onto face rinse well.
Packaging
The packaging of Neutrogena Pure Mild Facial Cleanser is user friendly as it comes with pump dispenser. But it is not travel friendly. If you want to take it away while travelling than you must manage to close the lid and pack it properly, otherwise so much got watered.
The Smell, Texture and Colour
The cleanser has light brown in colour and its smell mild. Actually I love the smell, perfect mild smell. It has nice gel like texture.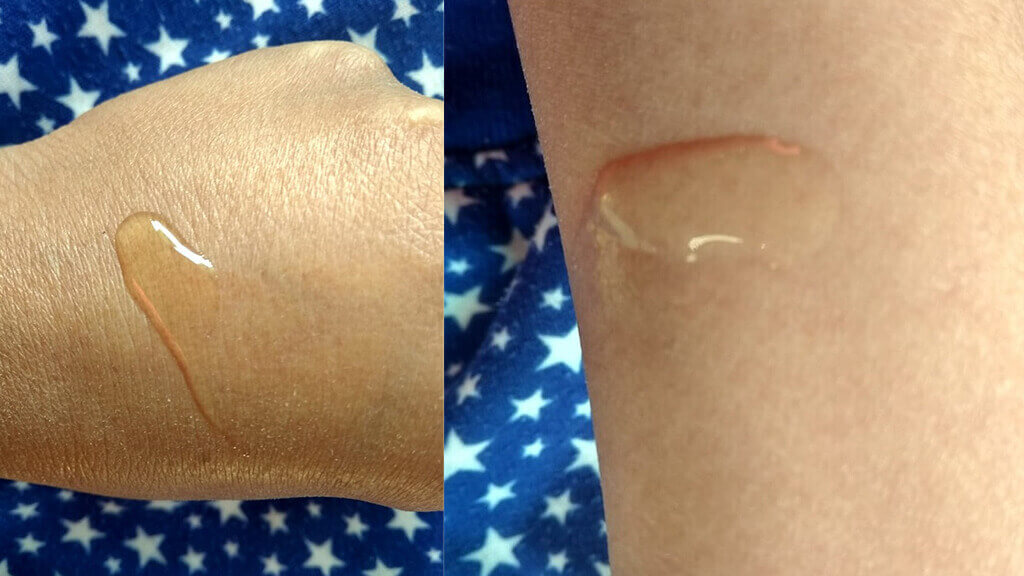 My Experience with Neutrogena Pure Mild Facial Cleanser
The cleanser feels gentle on the skin. It is very good cleanser. It gives you a clean, clear and healthy skin. It does not stick to my face and rinse well. Through it doesn't leather up much, it removes excess oil, dirt and makeup well.
I prefer to use it in winter, but dry skinned beauty can also go for it in summer.
Pros of Neutrogena Pure Mild Facial Cleanser
Easily Available
Suits all skin types
Cleans the skin well
Even removes makeup well
One bottle will last up to 3 months, so affordable
Does not cause breakout or irritated skin
Dermatologist proven
Cons of Neutrogena Pure Mild Facial Cleanser
Not travel friendly packaging
During winter it dries the skin at some extent
Contains parabens SLS
Doesn't leathers well
It isn't available in smaller size
Do I Recommended?
Yup, if you are oily skinned beauty than you can be used during winter. Because, in summer may it will not leave your skin oil free for very long.
So, don't go for it in summer if you have an oily skin. If you have dry skin than go for it. No worry for dry skinned beauty. But it may dries your skin during winter at some extent.
At it cleans skin well and affordable. I think one must go for it.
Rating : 4.5/5
Price : 299 rs for 150ml
But you may get some discount if you will buy it online.
That's it. Hope you liked my personal review on Neutrogena Pure Mild Facial Cleanser.
Anyway, Sayonara and ba bye soon come with your favourite one.