Creating a Living Room Perfect for All Ages: Four Great Ideas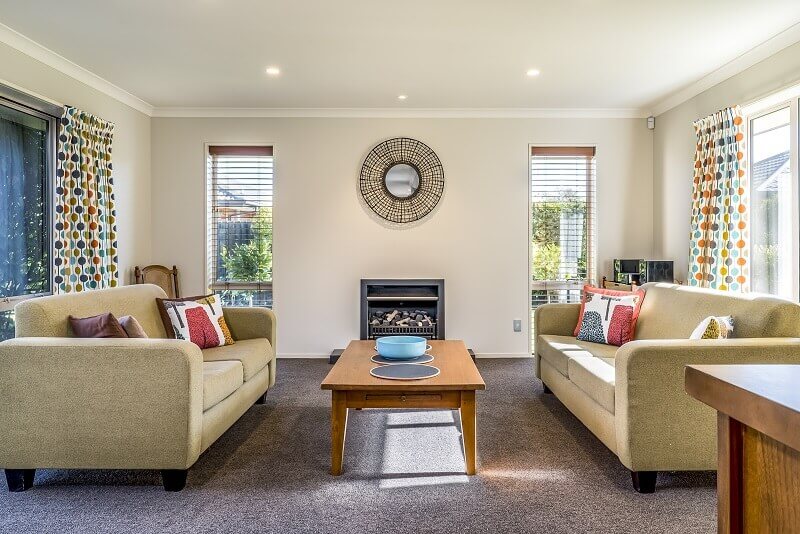 A living room is a place where the entire family, young and old, can come together and share some precious moments. Well, that is the idea anyway. The reality is perhaps somewhat different, but we can but try!
If you are aiming to create a living room space that is perfect for all ages, continue reading for four great ideas.
Walls
Grubby fingerprints seem inevitable when you have young children, but they don't have to be. While it might seem like advice would be to avoid light and neutral colors when you have kids around, it does not have to be that way. You can buy paint that can be washed, allowing the surface to look fresh all over again, like it has just been painted. That way, you can choose whatever color you want!
Storage
The best tip you will ever receive when creating a living room space that will be used by people of all ages is to consider storage. It doesn't have to be unsightly plastic boxes. In fact, we despise those unless they are hidden away in a loft, perhaps. Instead, look at furniture such as coffee tables that are hollow and offer somewhere to store board games, for example. A sideboard is another great idea. It offers a nice surface upon which to display ornaments (avoid precious ones if you have young kids, of course) or photographs.
Things that can be grabbed easily by little hands cannot be avoided altogether but having the ability to hide things away can be useful. When it comes to a media console modern is definitely the way forward. You can get one to fit the exact theme of your room, ensuring that the expensive electronics equipment is kept safe(r).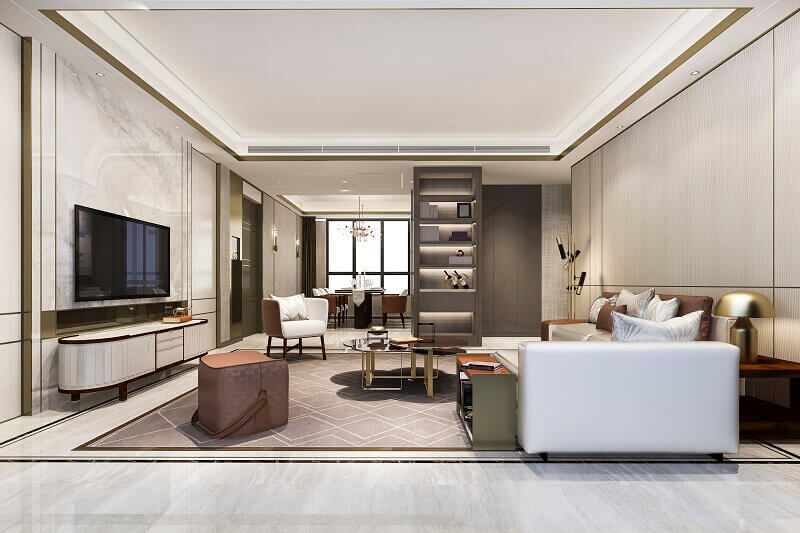 Seating
Corner sofas are fantastic for living rooms, offering comfort and practicality. Just be sure to get one that can be cleaned easily.
Although you may have the rule of no eating in the room, the chances are that someone will break that rule (whatever their age!) and spill nachos, chocolate, or soda all over the couch. If it cannot be wiped clean, you will be left with an annoying stain. Leather sofas are great for this and are durable, too – and they don't have to be black or brown as is common.
However, if you do want to make a standard color a little more interesting, add some cushions – the covers of which can be thrown in the washing machine to refresh them every now and then.
Flooring
Carpet is comfortable for people of all ages, but you must choose the right one. Light colors are never a good idea if you have kids around or people who find it challenging to remove their shoes when they pay you a visit. Unless, of course, you choose a stain repellant one that is easy to clean.
While a darker carpet can hide a multitude of sins, it may also leave you wondering what is lurking beneath the fibers. Choose a solid wood flooring instead, and have a couple of soft rugs, with grip underneath to ensure it doesn't slip anywhere, making it much easier to keep clean. This approach works well for those with allergies. 
To Sum Up
A living room should be a space in which everyone can feel comfortable and enjoy spending time together. By following the four pieces of advice above, you can create a room that works well for all ages.