5 Things to Consider When Looking for a Well-Fitted T-Shirt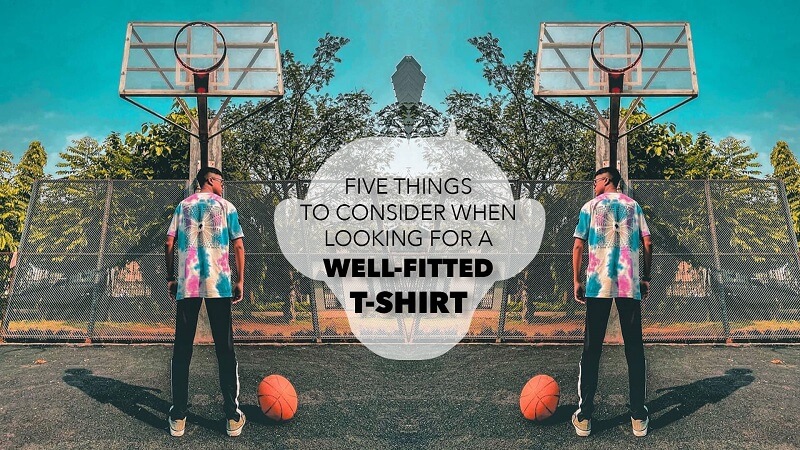 The way a t-shirt looks on you is primarily decided by its fit, making it essential to consider the details before buying a new t-shirt.
T-shirts are perhaps the most worn single item of clothing due to their high versatility, but their sizing and fitting is an intricate art to get right. Men's regular fit t-shirts are the most sold category of men's clothing online! "At UrbanMonkey, we are passionate about the Underground street community of India.
And we pour our monkey hearts into our products for the world to wear, feel and share our passion."
The customer won't like even the best designs if the t-shirts don't get the basics right.
Some common things you need to consider while buying well-fitted t-shirts are:
The fabric
The utility derived from the use of t-shirts is likely to go down drastically if the fabric used in them is inappropriate in quality. Good fabrics stay comfortable even after many washes.
Cotton is considered the best fabric for daily wear t-shirts since it is very soft and easily breathable. Sports t-shirts may use low-absorbent materials such as polyester, which are light and sweat-resistant but not comfortable for long-term use. The 'Life is Better When You Sing' men's t-shirt is made of 100% cotton, making the fabric extremely comfortable and easy to wear.
The length
The length of a t-shirt should be around 2 inches below the waistline. This ensures that your belly is not exposed even when your arms are stretched. The length of half sleeves should be around half of the length of your upper arms.
Shoulder length needs to be accurate as well to avoid droopy sleeves. In full-sleeve t-shirts, the sleeve and hem length should be proportionate.
Correct size
A well-fitted t-shirt provides ample room for breathing. Horizontally, a good fit means that there are 1-2 inches of room on either side of the t-shirt when being worn.
Similarly, t-shirts should be true to their fits. Sleeve lengths and diameters are another important size consideration.
Regular fit t-shirts follow this rule and are proportionate throughout.
Style quotient
Another strong consideration should be the style of a t-shirt. There are many irregular fits available in markets with high aesthetic appeal.
Oversized fits are all the rage right now. Moreover, the box fits and tight or skinny fits are other options.
There are also many options in terms of neck design. Round necks are the most common and casual, followed by v-necks, polo t-shirts, etc.
The Gorilla Glue t-shirt from UrbanMonkey is a famous men's regular fit t-shirt with a box-fit design perfect for everyday wear.
Quality
The quality of any t-shirt is crucial in knowing how often you'll wear it, which determines whether the purchase is worth spending money.
The stitching on the pieces should be high quality and shouldn't weaken with washes and over time. The prints shouldn't wear off, and the colours should not fade away.
Be it regular fit t-shirts or the well-fitted ones, fabric and colour quality are important.
Final Thoughts
These were just a few ideas on what you should ponder before getting a t-shirt. Designs, prints, etc. should also be considered while including t-shirts in your wardrobe to match your personal tastes.
T-shirts have been in fashion ever since they were created, and many people include t-shirts as a core part of their wardrobe.
The streetwear and t-shirt collection at UrbanMonkey is one of the best going around. Every piece available on the portal is made using the highest-quality standards.

If you're looking for a stylish regular fit t-shirt, do explore the collection on its website.