Good Morning Quotes and The Importance They Hold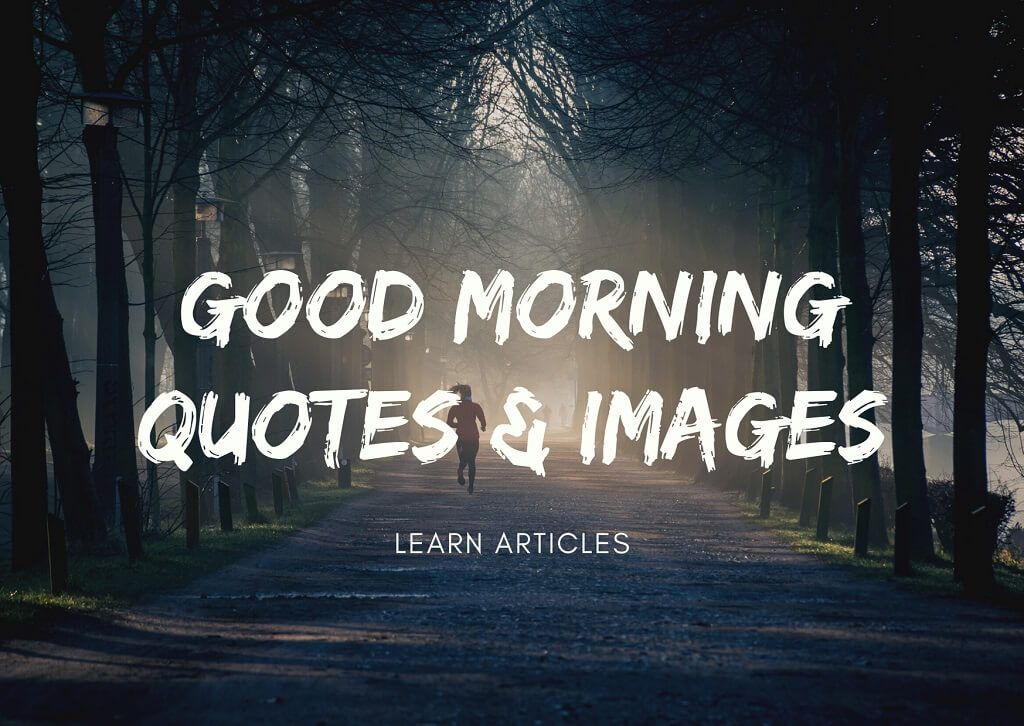 A kind wish, or a dose of motivation; a call to action or even a sweet compliment. These tiny things hold the immense power of adding spice to our otherwise boring life. Making an effort to the harbinger of such good-wills not only makes the other person smile but also instills a special kind of happiness in our hearts as well! And what better time to perform such an auspicious task than the beautiful morning hours?
Make good on the common saying, "The morning shows the day", and turn someone's day into a miraculously happy one. Do this with the help of the following quotes that have been curated keeping in mind the charming smiles of your special ones!
Good Morning Images With Quotes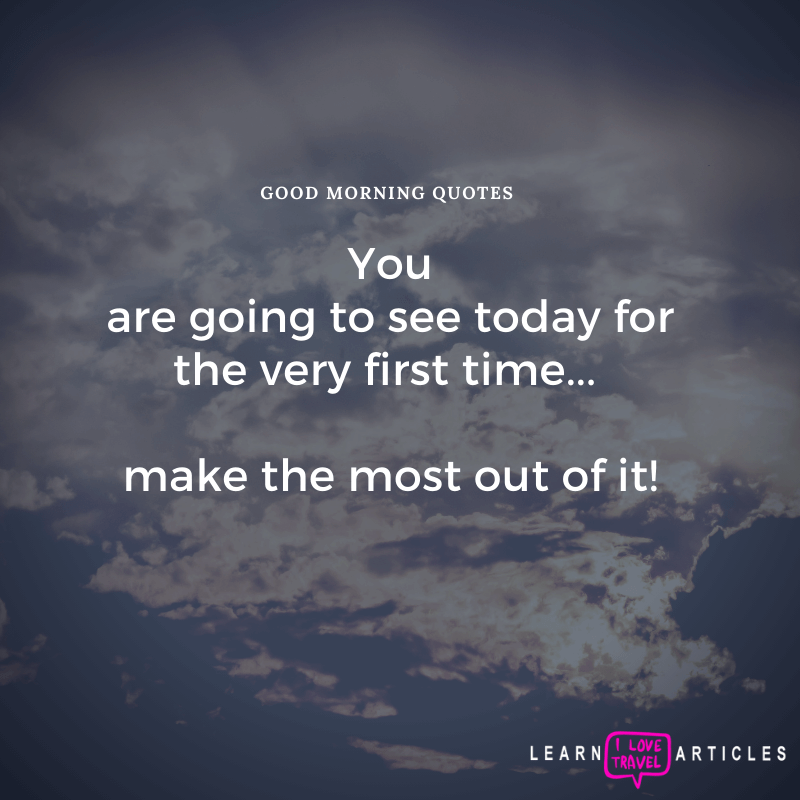 (1) You are going to see today for the very first time…
make the most out of it!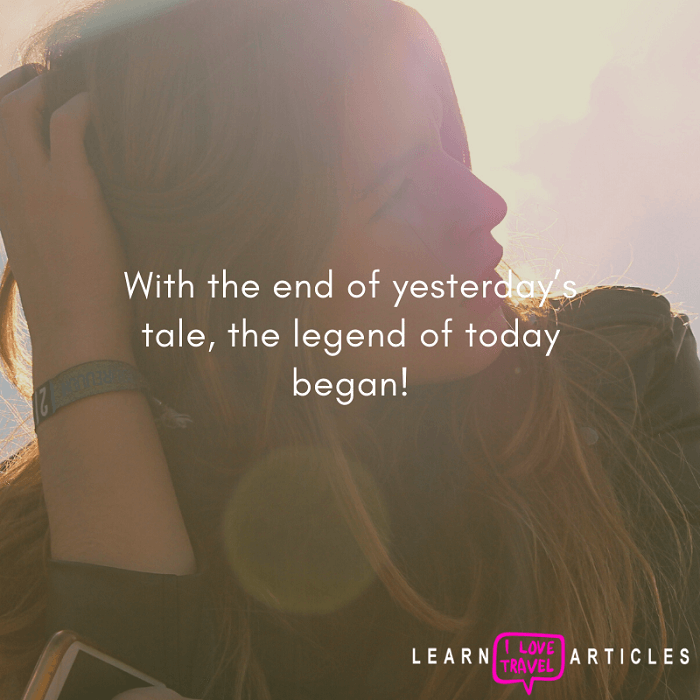 (2) With the end of yesterday's tale, the legend of today began!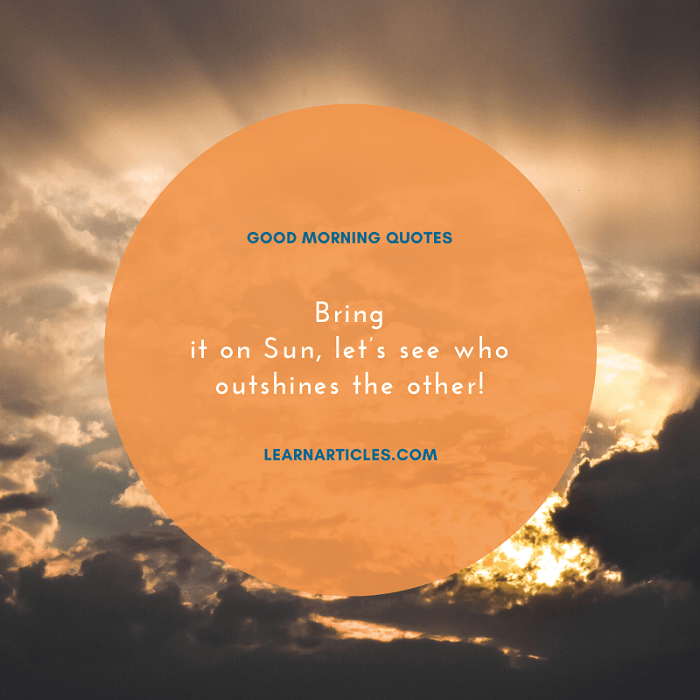 (3) Bring it on Sun, let's see who outshines the other!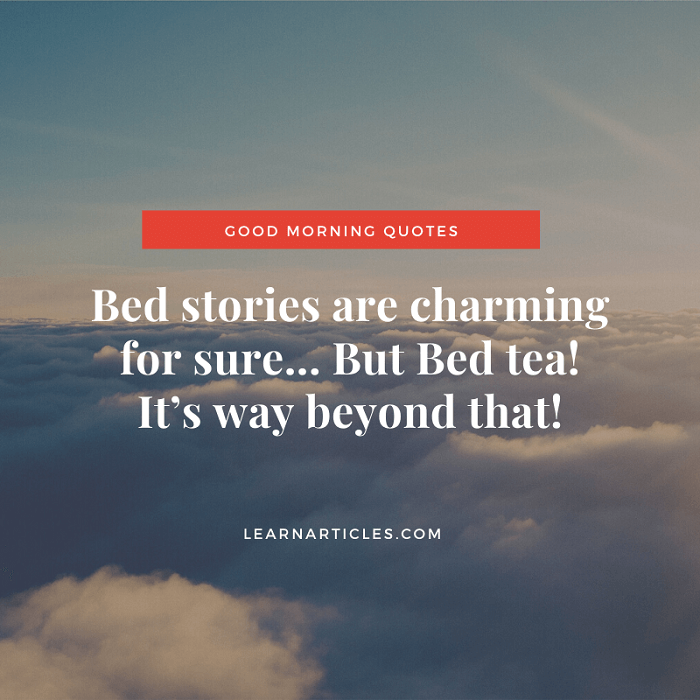 (4) Bed stories are charming for sure… But Bed tea! It's way beyond that!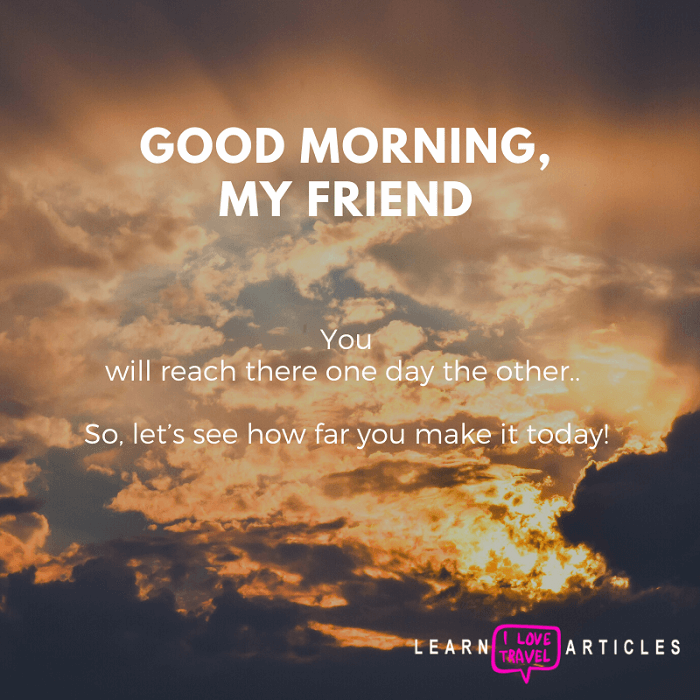 (5) You will reach there one day the other..
So, let's see how far you make it today!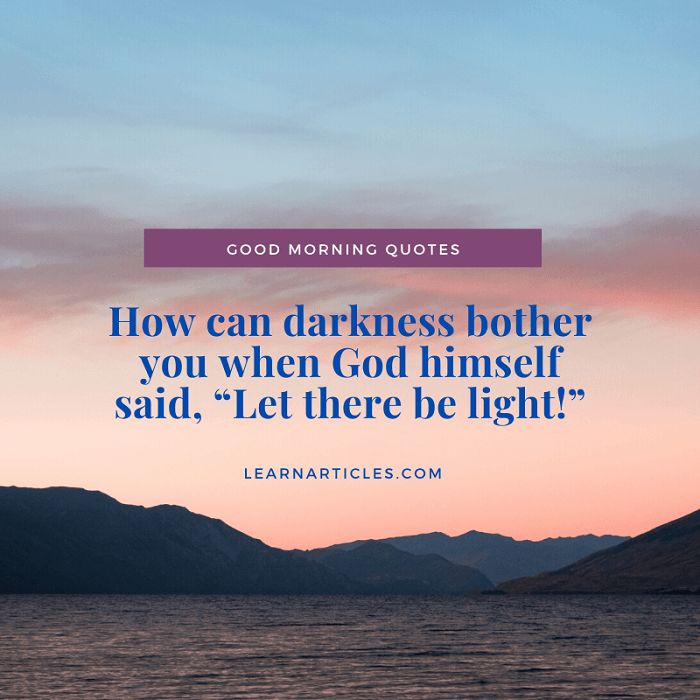 (6) How can darkness bother you when God himself said, "Let there be light!"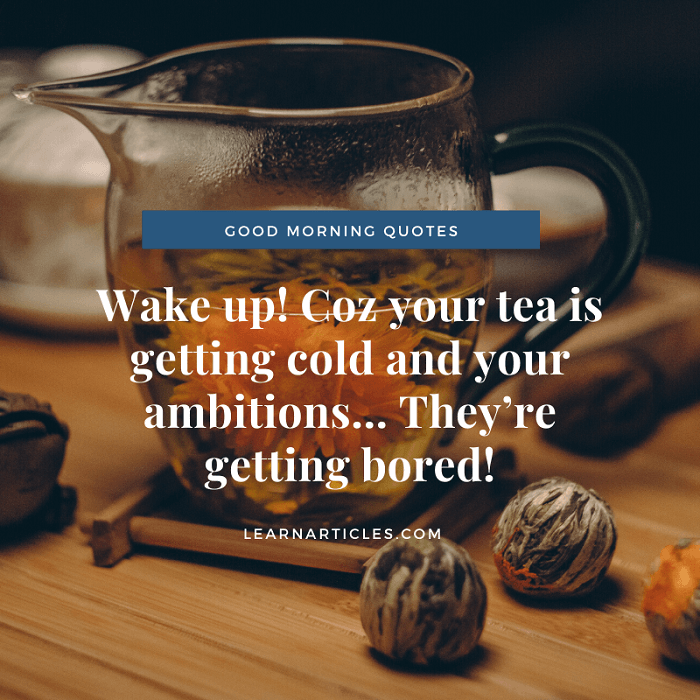 (7) Wake up! Coz your tea is getting cold and your ambitions… They're getting bored!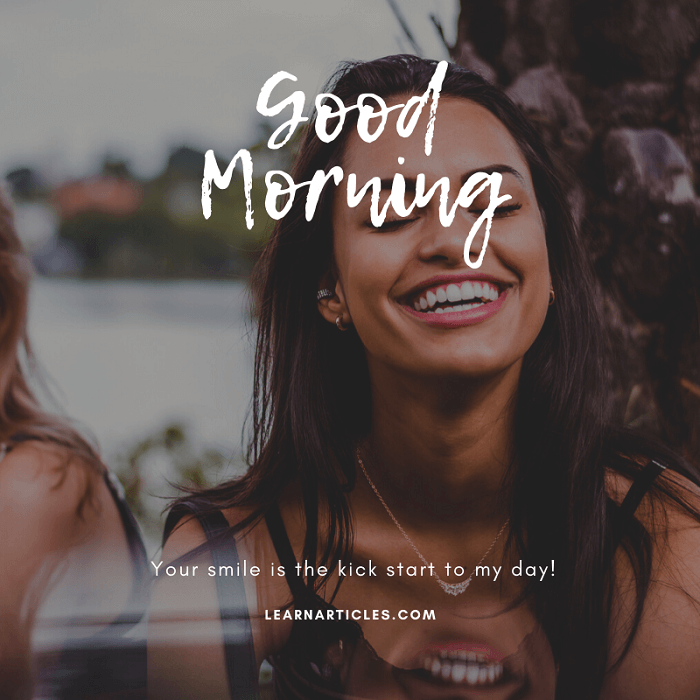 (8) Your smile is the kick start to my day!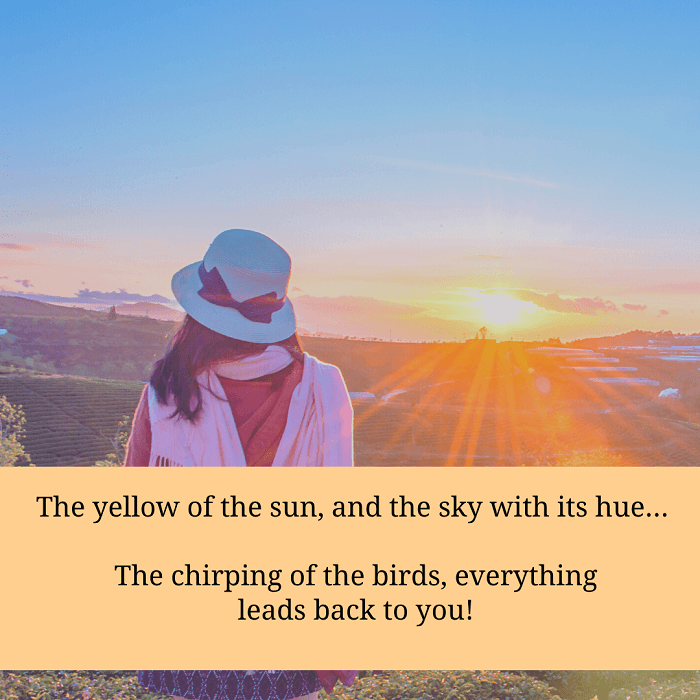 (9) The yellow of the sun, and the sky with its hue…
The chirping of the birds, everything leads back to you!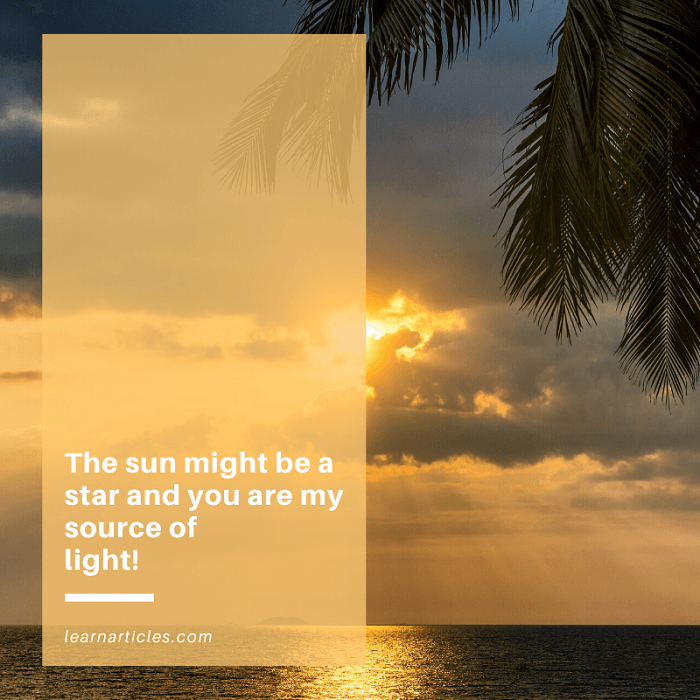 (10) The sun might be a star and you are my source of light!
Beautiful Good Morning Quotes
(11) Pretty is the world outside,
With me and my loved ones by my side!
(12) Follow the sun's rays..
They'll be your guide,
And show you the right way!
(13) The journey becomes easier when the past isn't a regret, but a moral!
(14) Morning is the window through which you peep the day…
(15) Everything you lost yesterday, is ready out for you today!
(16) The Sun sets every day but burns brighter the next day. And so should you!
(17) Learn from the Sun, and be the light of someone's life!
(18) Save the date.. And make the day worth saving!
(19) You never lose as long as there's always a today to make up for it!
(20) The sun shines only for you to make this world a better place!
I hope you'll find your best good morning quotes with images. You can share these on your What's App, Facebook, Instagram and other social media.